« Mark Levin with Live Audience on "Hannity" Discusses "The Liberty Amendments" – Complete Video | Main | Woman with Concealed Carry Handgun Stops Six Robbers at Houston Denny's »
August 18, 2013
Rep. Trey Gowdy: Lawmakers Not Told Of 1000s Of NSA Privacy Violations, "I'm Worried About The Republic"
Rep. Trey Gowdy: Lawmakers Not Told Of 1000s Of NSA Privacy Violations, "I'm Worried About The Republic"

Rep. Trey Gowdy (R-S.C.) said late Friday that he doubts that members of Congress were briefed on the on the several thousands of privacy violations carried out by the National Security Agency (NSA) that were revealed earlier this week.
An internal NSA audit and other documents leaked by Edward Snowden revealed that the agency had broken its own privacy rules and violated privacy rights of citizens thousands of times since 2008, according to The Washington Post.
"I wonder how many of my colleagues in Congress were briefed that there were thousands of errors made with respect to this program, because I have a sneaking suspicion the number is zero," said Gowdy on Fox News.
"That's how many of my colleagues were told ahead of time before we had to learn from a leaker to a newspaper that there were thousands of violations."
Many members of Congress, including Senate Intelligence Committee Chairman Dianne Feinstein (D-Calif.), who is charged with overseeing the NSA, have said they were not made aware of the audit until recently.
And Senate Judiciary Committee Chairman Patrick Leahy (D-Vt.) has called for a hearing on the matter when Congress returns next month.
Gowdy said he's been hearing a great roar of dissatisfaction and distrust from voters in his South Carolina district, and that Congress needs to take serious steps to fix its oversight capabilities of highly secretive intelligence operations, like those carried out by the NSA.
"If we don't get that figured out, I'm not worried about winning elections, I'm worried about the republic," said Gowdy. "People who are governed have consented to be governed [and] have to have trust in the people we have put in positions of responsibility."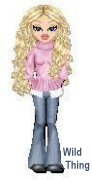 Wild Thing's comment...............
God bless Trey Gowdy!
Posted by Wild Thing at August 18, 2013 12:48 AM
---
Comments
The NSA keeps saying these are a mistake but for some reason they keep making this same mistake over and over and over.
Like a guy I used to work with always said: It's easier to ask for forgiveness than for permission. Meaning; just do it and then say you're sorry.
Posted by: bobf at August 18, 2013 09:42 AM
---
Congress and the executive have created such a monstrous federal bureaucracy with so many departments and agencies that our elected "watchdogs" can no longer control it.
Posted by: TomR,armed in Texas at August 18, 2013 01:02 PM
---