« White House Officials: Obama Willing To Attack Syria Solo | Main | The White House is the Peoples House (Ours) BUT Now Court Rules WH Visitor Logs Not Public, Not Subject To Disclosure Requests »
August 30, 2013
Putin Orders Massive Strike Against Saudi Arabia If West Attacks Syria

Putin Orders Massive Strike Against Saudi Arabia If West Attacks Syria

A grim "urgent action memorandum" issued today from the office of President Putin to the Armed Forces of the Russian Federation is ordering a "massive military strike" against Saudi Arabia in the event that the West attacks Syria.
According to Kremlin sources familiar with this extraordinary "war order," Putin became "enraged" after his early August meeting with Saudi Prince Bandar bin Sultan who warned that if Russia did not accept the defeat of Syria, Saudi Arabia would unleash Chechen terrorists under their control to cause mass death and chaos during the Winter Olympics scheduled to be held 7-23 February 2014 in Sochi, Russia.
Lebanese newspaper As-Safir confirmed this amazing threat against Russia saying that Prince Bandar pledged to safeguard Russia's naval base in Syria if the Assad regime is toppled, but he also hinted at Chechen terrorist attacks on Russia's Winter Olympics in Sochi if there is no accord by stating: "I can give you a guarantee to protect the Winter Olympics next year. The Chechen groups that threaten the security of the games are controlled by us."
Prince Bandar went on to say that Chechens operating in Syria were a pressure tool that could be switched on an off. "These groups do not scare us. We use them in the face of the Syrian regime but they will have no role in Syria's political future."
London's The Telegraph News Service further reported today that Saudi Arabia has secretly offered Russia a sweeping deal to control the global oil market and safeguard Russia's gas contracts, if the Kremlin backs away from the Assad regime in Syria, an offer Putin replied to by saying "Our stance on Assad will never change. We believe that the Syrian regime is the best speaker on behalf of the Syrian people, and not those liver eaters" [Putin said referring to footage showing a Jihadist rebel eating the heart and liver of a Syrian soldier, and which Prince Bandar in turn warned that there can be "no escape from the military option" if Russia declines the olive branch.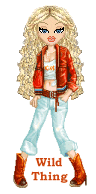 Wild Thing's comment...............
All of this, Obama, Russia etc. could end up being something that will effect the entire world for a long time.

Posted by Wild Thing at August 30, 2013 12:55 AM
---
Comments
The book on Saudi Arabia opens a bit more. So now SA admits to controlling terrorists. Again, where were almost all the 9-11 hijackers from? I think Russia taking out SA would actually benefit the West.
Posted by: TomR,armed in Texas at August 30, 2013 10:44 AM
---
TomR is right-Saudia is admitting that it is a terrorist sponsor indeed. Their Chechens are coming home to roost.
(sorry) If SA is attacked, look for $10-12 gasoline. Saudia is already offering deals to Russia at our expense. Ubama is on his own with this. Ubama is proving himself to be a disaster of epic proportions....
Posted by: Willy at August 30, 2013 11:06 AM
---