« Obama's State Department Defends Decision To Hold "Nobody Responsible For Benghazi " | Main | Rush Limbaugh: Oklahoma Shooting of Chris Lane is 'Trayvon Martin in Reverse, but Worse' »
August 22, 2013
ObamaCare Triggers Coverage Cuts

ObamaCare Triggers Coverage Cuts
Employers dropping coverage for thousands of spouses over ObamaCare costs
Republican lawmakers are raising new concerns about ObamaCare after several large employers announced they are dropping health coverage to some employee spouses due to rising costs under the new law.
Both the University of Virginia and UPS told their employees recently they are no longer offering spousal coverage to those able to obtain insurance elsewhere; meaning thousands of Americans will no longer be able to choose the benefits they prefer.
UVA said Wednesday this is only one of many "major changes" coming to their health plans as a result of ObamaCare. The university says the changes are necessary because the law is projected to add $7.3 million to the cost of the university's health plan in 2014 alone.
"The modified plan will provide new options and reward those who participate in wellness programs," UVA's Vice President and Chief Human Resources Officer Susan Carkeek said in a press release. "But we must make adjustments or face millions of dollars in rising costs, fees and taxes that would be passed along to employees."
Similarly, UPS also partially blamed ObamaCare for the change, which is estimated to affect an estimate 15,000 employee spouses.

The rising cost of health care "combined with the costs associated with the Affordable Care Act, have made it increasingly difficult to continue providing the same level of health care benefits to our employees at an affordable cost," UPS said.
The trend has drawn the ire of Republicans on the House Energy and Commerce Committee, who cite it as a clear example the Obama administration is not following through on its promise that, "if you like your plan, you can keep it."
"American families who are already grappling with higher health care costs under the law are also coming face-to-face with the stark reality that they will lose the coverage they have and like," committee members said in a statement Wednesday.
The Obama administration would not respond when asked for comment on the UPS' new policy by Kaiser Health News, but said when Massachusetts implemented a similar health overhaul, employer coverage actually increased.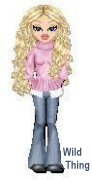 Wild Thing's comment...............
This entire thing is such a mess and a total nightmare. There is isn't even one thing good about it.
Posted by Wild Thing at August 22, 2013 12:50 AM
---
Comments
In a few years when all aspects of obamacare are up and working, America's economy will collapse like a house of cards. It is going to be bad.
Posted by: TomR,armed in Texas at August 22, 2013 11:44 AM
---