« NYPD Union: "Crime Is About To Skyrocket"; Stop And Frisk Becomes "No Stop, Just Watch" | Main | CNN Bombshell: CIA Personnel in Benghazi Silenced with Threats to Their Families by Obama Regime »
August 26, 2013
Obama Steals Again from Tax Payers...Obama Hides Obamacare Subsidies Being Doled Out To Foreign Students, Workers

Obama Hides Obamacare Subsidies Being Doled Out To Foreign Students, Workers

Barack Obama told Americans Friday that federal aid is reserved for citizens, even though his deputies have drafted complex regulations to give taxpayer-funded Obamacare subsidies to foreign students and to millions of guest workers.
He made the misleading claim during a televised roundtable at the second stop of his two-day, two-state tour promoting more aid to students.
"Obviously, when it come to federal grants, loans, support, subsidies, that we provide, those are for our citizens," Obama told a student questioner from the friendly audience of college professors, administrators and students at the Binghamton University in New York.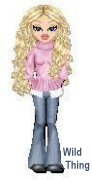 Wild Thing's comment...............
Well .......not sure how to respond anymore. Bottom line this is not my America it is Obama's.
Posted by Wild Thing at August 26, 2013 12:50 AM
---