« BREAKING: Obama Dispersing Benghazi Survivors Around US and Changing their Names | Main | Reporter Shows How Easy It Is To Get Free Obamaphones; She Gets Three »
August 03, 2013
Obama Pushing Race Card Is Responsible for this.....Zimmerman Family Receives Over 400 Death Threats a Minute
Zimmerman Family Receives Over 400 Death Threats a Minute

Robert Zimmerman Jr. says his family receives over 400 death threats a minute since the verdict in Florida clearing his brother of murder.

This news comes after Barack Obama stuck his nose into the local murder trial in Florida.

George Zimmerman's brother today revealed their family receive as many as 400 death threats a minute on social media sites and said he almost got beaten up by two Starbucks' employees.
Three weeks after his brother was acquitted of all charges relating to the shooting death of Trayvon Martin, Robert Zimmerman reveals for the first time the psychological impact it has had on the family – who live under constant fear and have to keep in touch 24/7.
'No one has really asked us to get into the psychological aspect of this,' he said. 'You don't know if some one stops you in public and says, "excuse me sir", you don't know if you dropped your wallet or if someone recognizes you and wants to kill you.
'I think the whole ordeal has taught us to rely on one another. But it taxes everyone's mind, knowing you have to stay in touch and in constant communication because of the threats.'
He told Breitbart about a time when his phone died as he was sleeping when the family got really worried and started looking for him.
After the verdict things got worse for them but their focus is to support each other and 'doing everything to keep each other alive'.
The Zimmermans have to monitor social media to see if there are any rallies or protests organized to determine if it is safe for them to leave the house.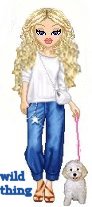 Wild Thing's comment............
Obama fed the fire on this from day one and then added to it with his speech the other day.
Posted by Wild Thing at August 3, 2013 12:45 AM
---