« Total Disgrace!!! MLK Event Attendees Wave American Flags Desecrated With Obama's Face-These people do NOT Love USA | Main | Obama Steals Again from Tax Payers...Obama Hides Obamacare Subsidies Being Doled Out To Foreign Students, Workers »
August 25, 2013
NYPD Union: "Crime Is About To Skyrocket"; Stop And Frisk Becomes "No Stop, Just Watch"

NYPD cops say they won't go above and beyond the call of duty over 'stop-frisk' lawsuit risks

NYPD beat cops posted a police-union warning in every precinct yesterday instructing officers not to go above and beyond the call of duty — or risk losing their jobs because of the new stop-and-frisk laws, The Post has learned.
"All officers should take action if he or she sees a crime in progress, or if he or she sees that his or her life or the life of another person is in danger . . . [But] all officers should be careful not to initiate any law-enforcement action that could be construed as violating the new legislation and subject the officer to legal action," read the memo by Patrolmen's Benevolent Association president Patrick Lynch.
Several rank-and-file cops said yesterday that they plan on following Lynch's advice rather than risk their careers.
"We are being told not to look for perpetrators of crimes because then we are opening ourselves up to a lawsuit and the job isn't going to represent us," a police source said.
"Crime is about to skyrocket. We are going to show up and take reports. This was the safest city in the country . . . Now most crimes will go unsolved."
Another source added: "These rookies are just getting on the job out of college. They're not going to risk their pensions. Arrests are going to drop, and crime's going to soar.
"It really puts a wrench into law enforcement. They're going to be second-guessing everything they do."
Another cop agreed that fear of being sued will hinder investigations — even in rape cases.
"If someone gets raped and says it was a black male, I'm going to be handicapped to stop someone because I could get sued for racial profiling. So now I'm just going to take reports," the cop said.
Even the bad guys have gotten the memo.
"Perps on the street are saying, 'If they're not going to stop me, I'm going to start carrying [my gun] again.' That's the word on the street," said one police source.
"The number of stops is going to go way down, and crime is going to go way up. Shootings and murders are going to come back big time," the source said.
"Now all these guys who weren't carrying guns are going to carry again, because they know we can't stop them. The first thing a perp is going to say is, 'You can't stop me, I'm going to sue you,' a second source agreed.
The sources said most cops want to pursue criminals and make stops, "but now they think if they do, they're going to get sued and the department won't have their backs. So now they're not going to do squat. The situation is just too volatile."
New bills passed by the City Council — following an override of Mayor Bloomberg's vetoes — create an inspector general and allow citizens to sue cops in state court under an expanded definition of racial profiling.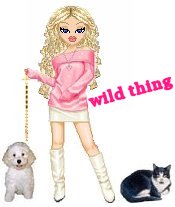 Wild Thing's comment...............
I am on the side of the police, they risk they lives and now to have to go through this BS is beyond horrible.
People will be sorry they did this and I don't think it will take too long to see proof of how bad this decision is for the victims.
Posted by Wild Thing at August 25, 2013 12:55 AM
---
Comments
I hate to say it but I'm at disagreement with my Conservative Brethren on this one. I don't believe in this stop and frisk based on the suspicion of a police officer for two reasons.
1st reason is the 4th Amendment to the Bill of Rights.
The right of the people to be secure in their persons, houses, papers, and effects, against unreasonable searches and seizures, shall not be violated, and no warrants shall issue, but upon probable cause, supported by oath or affirmation, and particularly describing the place to be searched, and the persons or things to be seized.
Notice it says the first secure place is their person. That's all of us as we walk down the street or sit in a restaurant. This stop and frisk based on a cops suspicion is a blatant violation of the 4th Amendment.
2nd reason
Bloomberg and his NYPD have held illegal sting operations in other states against gun owners. Bloomberg sent his NYPD to Arizona to dig up dirt against Sheriff Joe. Bloomberg has used his NYPD as a Gestapo in violating peoples rights in the name of keeping NY City safe. I plain don't trust them.
Posted by: bobf at August 25, 2013 08:09 AM
---
I agree with some of what bobf writes about Bloomberg. But stop and frisk was key to the reduction in violent crime that began under Guiliani and continued in spite of Bloomberg. The greatest reduction in crime and saving of lives took place in minority neighborhoods. When you tie the hands of police officers to the extent that they have to constantly decide between protecting their own lives or possibly violating the law, you will lose your best officers to safer occupations. I remember this happening after the Rodney King incident....
Posted by: Willy at August 25, 2013 09:10 AM
---
I can see both sides in this debate. I have to go with The Constitution though. We have seen how easy it is for the govt. to take one small encroachment of The Constitution, however well meant, and evolve on it.
In the near and far future I can forsee two big tests of The Constitution and wonder whether, especially in the second matter, we are going to have to lessen or lift some guaranteed rights. Those two challenges are the rapid rise of technology and eventually our war with islamic radicals within America. Our kids and grandkids are going to have it rough.
Posted by: TomR,armed in Texas at August 25, 2013 10:14 PM
---