« Democrats Who Wrote Obamacare Cashing In As Lobbyists | Main | Pentagon Labels Founding Fathers, Conservatives as Extremists - This Leftie BS Better STOP! »
August 27, 2013
New Bill In Congress Seeks To Tax Gun Sales Extra 20% And Ammo Sales Extra 50%
New Bill In Congress Seeks To Tax Gun Sales Extra 20% And Ammo Sales Extra 50%

There is a new anti-gun bill sitting on Capitol Hill, and it doesn't deal with banning particular models of firearms or even universal background checks.
The Gun Violence Prevention and Safe Communities Act of 2013, was proposed by U.S. Reps. Danny K. Davis, D-Ill., and Bill Pascrell, D-N.J. The bill seeks to raise the tax rate on gun sales from 10% to 20%.
Perhaps even more disturbing is that the bill also seeks to raise the tax rate on ammunition purchases to 50%.
Davis released the following statement in a press release,
Gun violence is a daily reality for America and, in particular, for urban cities like Chicago. The crisis should outrage us all. This legislation is a pro-active approach to reducing gun violence by using proven preventive programs which have been starved for funds until now. As part of a comprehensive, multidimensional strategy to reduce gun violence, this legislation closes major loopholes in tax law and lays out an equitable, long term, sustainable strategy to provide the requisite resources.

Note how Davis fails to correlate the high crime in Chicago with the extreme gun-control laws that prevent law-abiding citizens from protecting their own life and property.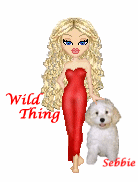 Wild Thing's comment...............
People that are good law abiding people simply want to be able to protect themselves. None of us are going around taking out anyone like the bad guys are. The democrats never state the high crime areas of the left like Chicago etc. where it is the bad guys going after innocent people or gang related killings.
Posted by Wild Thing at August 27, 2013 12:50 AM
---
Comments
Two favorite ploys of the Dems in one bill. \ An attack on guns and a tax raise. What good Dem can't vote for this. I doubt it will get far though.
Posted by: TomR,armed in Texas at August 27, 2013 11:28 AM
---
Tax firearms and ammo and use the proceeds to wipe out guns along with the second amendment. Firearms are the new cigarettes...
Posted by: Willy at August 28, 2013 01:04 PM
---