« Atty For Benghazi Whistleblower: 400 U.S. Surface-To-Air Missiles Were Stolen In Benghazi | Main | Democrat San Diego Mayor Bob Filner Banned From All Hooters Restaurants in the City »
August 14, 2013
NBC: Obamacare Is Forcing Companies to Cut Employee Hours
NBC: Obamacare Is Forcing Companies to Cut Employee Hours
There has never been a more destructive piece of legislation passed by the US government.
The release of the June Jobs' Report Friday was something of a relief for the markets. The Labor Department reported that the economy gained 195,000 jobs in June, which beat economists' expectations. The Department also reported that the economy gained 70,000 more jobs in April and May than it originally estimated. The report, however, also provides clear evidence that the the nation is splitting into two; only 47% of Americans have a full-time job and those who don't are finding it increasingly out of reach.
Of the 144 million Americans employed last month, only 116 million were working full-time. Friday's report showed that 58.7% of the civilian adult population of 245 million was working last month. Only 47% of Americans, however, had a full-time job.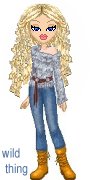 Wild Thing's comment...............
I wonder if any of the voters for Obama that are laid off or told only part time wotk are waking up to why this is happening to them. I sure as heck hope so.I want them to know it is all Obama and the democrats fault.
Posted by Wild Thing at August 14, 2013 12:45 AM
---