« Sacramento MUSLIM Man on "Mission from Allah" Stabs Hardware Store Employee 17 Times | Main | Sickening and Blasphemy Liberal's Have Child Pray To Barack Obama »
August 12, 2013
Muslim believer Obama Makes Has His Dog, Bo, Flown Separately on Osprey Helicopter to Martha's Vineyard for Obama Vacation

SPEND SPEND SPEND...........Obama's Dog, Bo, Flown Separately on Osprey Helicopter to Martha's Vineyard for Obama Vacation
Rooms have to be found for dozens of Secret Service agents, someone has to carry a selection of presidential basketballs, and of course the family dog needs his own state-of-the-art aircraft.
Arriving in the idyllic coastal retreat of Martha's Vineyard in Massachusetts, Mr Obama left behind him in Washington DC high profile debates over the budget, government surveillance and his health care reforms. Instead, he will spend the next eight days playing golf, going to the beach, and buying books from the Bunch of Grapes bookstore.
In the air he swapped his suit and tie for khakis and a blue shirt with rolled-up sleeves, while Mrs Obama wore a yellow-and-white summer dress.
Bo, the president's Portuguese Water Dog, arrived separately on one of two MV-22 Ospreys, a hybrid aircraft which takes off like a helicopter but flies like a plane.

It was the first time the Ospreys have been taken on holiday by a US president.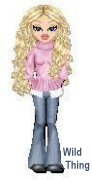 Wild Thing's comment..............

Obama rich with other people's money, so why not spend, spend spend, who cares, he certainly doesn't.
I wonder if he is following some Muslim thing since he has his dog flown in a separate way so much of the time.
Posted by Wild Thing at August 12, 2013 12:50 AM
---
Comments
Sequester in the DOD put our national security in jeopardy but come hell or high water, it's not going to affect Obama's travel plans and vacations.
Posted by: bobf at August 12, 2013 07:44 AM
---
As a now lame duck president, obama is going to milk the treasury for every dime he can to further his royal life style. IF he leaves office in 2016 he will continue with his royal lifestyle at taxpayer expense. If he refuses to leave office then exciting things will happen.
Posted by: TomR,armed in Texas at August 12, 2013 11:31 AM
---