« Good Grief!! CAIR Forces Chicago Police To Scrap Counter-Terror Training | Main | Shame On you Oprah! Oprah's "The Butler" Is Chock Full of Racist Lies (Distorts Race Relations) (Video) »
August 21, 2013
LOL....Chris Matthews: GOP "Delegitimizing" Obama by Calling Him "Obama" and Not President Obama
What does it mean when those on the right say "Obama?"
...Just another way to 'delegitimize' the president
Calling him 'Obama' instead of 'The President' is a way of putting an 'asterisk' by his name
"He's not really supposed to be there"..."He really didn't get elected President"
Here's Matthews on Hardball with guest Jonathan Capehart on the use of the word "Obama"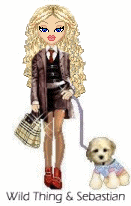 Wild Thing's comment.............
LMAO are you kidding me. How many thousands of times have we heard the left media call Bush " Bush" or Reagan " Reagan. I mean get real Chris Matthews and get your brain out of your ass.
Everyone says the same thing, only using the persons last name and seldom saying President first.
Posted by Wild Thing at August 21, 2013 12:48 AM
---
Comments
Obama, during the 2008 presidential debates continually would only refer to President Bush as "Bush".
Chris Matthews is nothing but the product of inferior breeding that has developed into a Masterpiece of Depravity. He has his head so far up Obama's butt that he needs a 2x4 tied to his to keep from falling in. No other emasculated male in America gets an orgasms just by hearing Obama speak except Matthews. The idiot himself admitted it.
Posted by: bobf at August 21, 2013 09:32 AM
---