« SHOCKING: Obamacare Provision Will Allow "Forced" Home Inspections | Main | Obama Against Americans »
August 17, 2013
How special...sheesh! Tennessee Elementary School Bans Pork to Avoid Offending Muslims

Tennessee Elementary School Bans Pork to Avoid Offending Muslims

Every mistake Europe made, we are repeating. Why would a Tennessee school do such a thing? If Muslims don't want to eat pork, that's fine. But why must others adhere to their supremacist ideology?
Tennessee elementary school bans pork to avoid offending Muslims
They didn't say it was to avoid offending Muslims. They said it was about avoiding food allergies. But as one parent noted, "I've never heard of a life-threatening pork allergy." And it certainly wasn't to avoid offending Jews, who have managed to avoid eating pork in the U.S. for over 200 years without ever demanding that non-Jews eschew it also.
School officials rescinded the ban after an outcry, which shows why it is important for free citizens to be aware and active. "Why Did a Tennessee Grade School Ban Pork?," by Todd Starnes for Fox News, August 15
A Tennessee elementary school banned students from eating ham sandwiches, BLT's and anything else made with pork, but eventually lifted the ban after parents complained. Third grade teachers at Sunset Elementary School in Brentwood, Tenn. sent home an "Approved Snack List" for the school year and it specifically banned anything that comes from a pig.

"No meats containing pork," read the memorandum. "Starting Monday, August 12, 2013 your child must provide their own snack from the above approved snack list."
Kids could nosh on raw vegetables without dips or sauces, fresh fruit, crackers, pretzels, and popcorn – but no ribs or pork rinds.
"Only choose a food from the following list to bring into school for snack," the memorandum stated in bold-face type. "No other food items are permitted."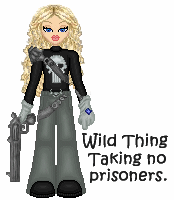 Wild Thing's comment...............
It is so stupid how people cater to Muslims like this. It only encourages them and what happened to remembering it is Islam and it's followers that cause most of the deaths in the world.
Posted by Wild Thing at August 17, 2013 12:48 AM
---