« The White House is the Peoples House (Ours) BUT Now Court Rules WH Visitor Logs Not Public, Not Subject To Disclosure Requests | Main | Arrogant and Egomaniac Obama Refers To The U.S. Military As "My Military" »
August 31, 2013
Criminals Thumb Their Noses At NYPD Over New "Don't Stop And Frisk Rules"
Shooting off their mouths: Gun-carrying criminals taunting NYPD cops after stop-frisk ruling

Criminals Thumb Their Noses At NYPD Over New "Don't Stop And Frisk Rules"

Thugs with guns think they're the ones calling the shots on the streets in the wake of the anti-NYPD stop-and-frisk ruling.
"You can't stop me! You can't do that no more! There are new rules!" suspect Steven Sidbury, 21, allegedly yelled at officers as they approached him in crime-riddled East New York last week.
The cops walked over to Sidbury when they spotted a suspiciously heavy object in the pocket of his hoodie outside 225 Wortman Ave. in Brooklyn just before midnight Thursday.
He taunted them over stop-and-frisk, then ran and tripped — and a loaded .38-caliber revolver dropped out of his jacket, law-enforcement sources told The Post.
Sidbury was arrested — his third weapons bust in three years.
"This is just what you're going to see more of — people are going to be more arrogant and brazen, and they're not going to be afraid of the police,'' said a source familiar with the case.
Cops in the troubled 40th Precinct in The Bronx also griped that criminals have been openly jeering them — even in front of their precinct — over this month's Manhattan federal-court ruling against stop-and-frisk.
Officers responding to a call about three suspects with guns on 138th Street across from the station house around 7 p.m. Saturday saw a trio matching their description, sources said.
The suspects ran into a building, where one turned around at the stairwell and hissed at the cops, "You ain't stop[ping] me! You ain't gonna frisk me! No more stop-and-frisks! Whatcha gonna do?"
The cops frisked the men anyway — with one officer later saying he would fall back on the "I was in fear of my safety'' defense if questioned, a source said.
No weapons were recovered. But cops believe it's because the perps simply had time to hide them.
"They're not stupid. They stash [guns] quick,'' a source said.
Several hours earlier, cops in the 40th Precinct spotted a guy wearing a hooded sweat shirt on the 85-degree day at 141st Street and Cypress Avenue. The man appeared to be casing a would-be robbery victim, a source said.
When a cop approached, he shouted, "You can't be stopping me, yo! The cops can't be harassing us!''
He was still frisked. No gun was recovered.
One source predicted that there will be more bloodshed in the streets as criminals fearlessly carry their weapons instead of stashing them somewhere — and fire in the heat of the moment.
"They're going to carry their guns, and if they get into a fight, they're going to shoot right away,'' the source warned.
"Every single [perp] I have encountered is very happy about the ruling,'' a Manhattan police source said.
"It is a very common thought now amongst perps that stop-question-and-frisk infringes on their rights to carry concealed guns."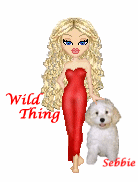 Wild Thing's comment...........

Today we have politicians wanting to take our guns away, and at the same time they are bound and determined to protect the criminal.
I will take the old version of America over the new one any day.
Posted by Wild Thing at August 31, 2013 12:47 AM
---
Comments
21 years old and three weapons violations in three years. Why was he even out on the streets?
But, if this had been a citizen with no criminal record at all, he/she would be doing hard time on the first bust.
Posted by: bobf at August 31, 2013 07:45 AM
---
Crime will soon revert to the levels seen before Giuiani became Mayor. NYC will become a hellhole once more...
Posted by: Willy at August 31, 2013 09:39 AM
---