« Pat Caddell Reacts To Obama Press Conference: "Does this guy have any idea what he's doing?" | Main | Obama: "Pull off the band aid. Eat our peas." ~ Whew What Arrogance! »
July 12, 2011
South Sudan's President Salva Kiir Wears Hat Given To Him By President G.W.Bush As He Celebrates Independence From Sudan, While Obama Omits Giving Credit To Bush
South Sudan's President Salva Kiir wore the black hat given to him by former President George W. Bush when he signed the interim Constitution this last weekend.
Bush gave Kiir the black Stetson in 2006, according to the blog of the Middle East Institute. The hat instantly became Kiir's trademark, and the institute said he has not been photographed without it since.
South Sudan's President Salva Kiir (C) walks during the Independence Day ceremony in Juba July 9, 2011.
South Sudan became the world's newest nation early Saturday, officially breaking away from Sudan after two civil wars over five decades that cost the lives of at least 2 million people. Residents of the new nation — the Republic of South Sudan — danced in the streets, banged on jerry cans and chanted the name of the world's newest president, Salva Kiir.
"If I die on Sunday, it will be in a free country" – Southern Sudan

Rather than give credit to George W. Bush and the Christian Right who made the day a reality, Barack Obama ignored their contributions in his message hailing the independence of South Sudan.

As South Sudan joyfully celebrated its independence from Sudan, President Obama hailed it as the fruit of partnership, togetherness, hope and unity. South Sudanese, however, hailed President Bush.
Proudly wearing the black cowboy hat given to him by President Bush, South Sudan's new president, Salva Kiir Mayardit, couldn't have made a stronger statement about who made his country's independence possible after 50 years of warfare.
"It was George Bush and the Christian fundamentalists who heard the cry of South Sudan," affirmed a South Sudanese man quoted by the Los Angeles Times.
"Today is Barack Obama's day. We don't know what he is going to do."

But to hear the White House — in its official recognition of the new republic, as well as on the White House blog and in an op-ed published earlier this year, President Bush had nothing to do with this.
"Today is a reminder that after the darkness of war, the light of a new dawn is possible," wrote Obama, as if such events just .. . happen.
Fact is, these events didn't just happen.
In 2005, President Bush put South Sudan at the top of the U.S. foreign policy agenda. Knocking heads, he forced the murderous Islamofascist government of Sudan to negotiate with the South Sudan rebels, including their right to secede. That hard work led to today's result — and with it, the first chance South Sudan has ever had to break free of its oppression.
Obama made sure to thank the African Union, civil society groups and even Sudan itself. But recognition of President Bush was relegated to nothing more than a nameless "U.S. leadership" that "played a part." Christian groups that made it their cause were also ignored…
…If Obama can't give credit to Bush for this accomplishment, it's a sorry statement about his own leadership. The South Sudanese know differently — and thanked the real liberator of their new country.
.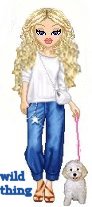 Wild Thing's comment......
This is a powerful statement......... "If I die on Sunday, it will be in a free country" – Southern Sudan
And Obama just can't stop being the totally horrible person he is. All these things he does and says show the world how awful he is and I am so sick of his crap and him.
Posted by Wild Thing at July 12, 2011 02:50 AM
---
Comments
Now we'll see if Obama actually supports the new nation, or just pays token lip-service. Southern Sudan is a Christian nation with a very hostile muzzie neighborhood...kinda like Israel...and we know what Obama thinks about Israel.
Posted by: petesuj at July 12, 2011 09:46 AM
---
Oh there ya go, it is SOUTHERN Sudan, bunch of rednecks there, and they accepted GW . Must be a right wing Cabal. Which is really striking, since the only thing on the right wind is Anarchy, all the socialists, Commies and Nazis are on the left. Ha, So does the 'do me' administration consider Salva Kiir an Uncle Tom. Hell their GDP per capita outscores obama's maybe he could take a lesson from this LEADER.
Posted by: Mark at July 12, 2011 03:19 PM
---
Pete, thanks for sharing that, I bet obama hated having to ev en acknowledge a congratulations to them.
Posted by: Wild Thing at July 13, 2011 02:25 AM
---
Mark, giggle, I bet obama hates what happened and your right too he could take some lessons from their leader.
Posted by: Wild Thing at July 13, 2011 02:28 AM
---