« America, the Rock; and U.S. Marines by Colonel Bob Pappas, USMC, Retired | Main | Obama Visits Indonesia's Grand Mosque »
November 11, 2010
Awesome John Boehner Says Boehner: No Private Jet Trips Home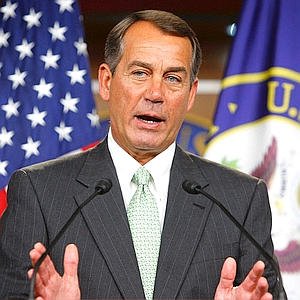 Boehner: No private jet trips home

Minority Leader John Boehner (R-Ohio), the presumptive Speaker-elect of the House, will not use a private jet as Speaker for trips back and forth to his home district, he said Wednesday.
"Over the last 20 years, I have flown back and forth to my district on commercial aircraft, and I'm going to continue to do that," Boehner told reporters at a press conference.

The statement signals the first time since 2001 that a House Speaker has traveled commerically between Washington and their home district.
Following the terrorist attacks of 9/11, the Speaker of the House, third in line to the presidency, was assigned a designated Air Force jet to shuttle them back and forth to their home districts on weekends.
Former Speaker Dennis Hastert (R-Ill.) used the jet, as does Speaker Nancy Pelosi (D-Calif.). In 2007, Pelosi requested, and received, a larger jet than Hastert had used — this one capable of flying between Washington and California without stopping to refuel.
A spokesman for Boehner said the Minority Leader had already spoken to security officials about his desire to travel commercially on the weekends, and that he would still use military transport for certain types of trips, like those to Afghanistan or Iraq.

Speaker Pelosi liked to fly in style. She racked up an expensive booze and food tab on her flights across the country.
.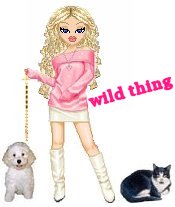 Wild Thing's comment..........
Good for Boehner.
They should pull all of Pelosi's perks and force her to take the bus. heh heh
Posted by Wild Thing at November 11, 2010 07:48 AM
---
Comments
I can hardly wait for January!!
Posted by: jan at November 11, 2010 09:55 AM
---
He may want to use commercial airliners but the Secret Service may have another word about that. As Speaker, he'll be second in line to the Presidency and thus a target. Flying commercial not only puts himself in danger but also hundreds of civilians.
I would think since his home district is so close to Washington, a C-21 would do just fine.
Posted by: BobF at November 11, 2010 10:23 AM
---
Ha, ha. This is a bitch slap to Pelosi. Let her hitch hike home.
Posted by: TomR, armed in Texas at November 11, 2010 10:30 AM
---
Hopefully, he'll get a good dose of TSA and vow to fix that.
Posted by: Jim at November 11, 2010 11:05 AM
---
Thanks everyone.
Tom, LOL yes it sure is. hahahaha
Posted by: Wild Thing at November 12, 2010 03:47 AM
---