« Krauthammer on Maureen Dowd: In My Previous Profession, We Used to Call People Like Her 'Patients' ~ LOL | Main | 9/11 Hero, Vietnam Veteran to Be Honored Next to World Trade Center Steel »
September 17, 2009
FBI Unit Set For More Anti-terror Raids in Queens,NY and Colorado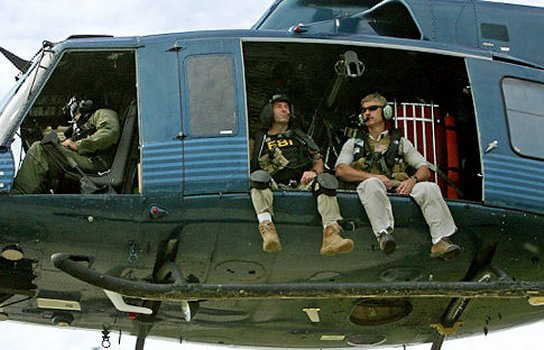 The elite FBI Hostage Rescue Team is poised to make more anti-terror raids in Queens, sources told the Daily News.
FBI unit set for more anti-terror raids in Queens; Colorado home raided
BY James Gordon Meek In Washington and Judith Crosson In Denver

FBI agents with bomb-sniffing dogs Wednesday raided the Colorado apartment of an Afghan national linked to Al Qaeda and a plot to attack the New York City subway system.
Simultaneously, authorities swarmed over a nearby home believed to belong to a relative of Najibullah Zazi, hauling out boxes of evidence.
And Zazi, 25, met with investigators at FBI headquarters in Denver and provided a DNA sample, a fingerprint and writing samples, his lawyer said.
"My client is not involved in any terror plot," lawyer Arthur Folsom said. "He answered every question they had."
The searches in Aurora, Colo., came as the NYPD and an elite FBI team poised for additional raids in Queens in a hunt for bomb-making materials, sources told the Daily News.

Earlier Queens, New York raids turned up nine knapsacks and cell phones, raising concerns about bombers detonating simultaneous blasts as they did in the 2004 attack that killed 191 commuters in Spain.
Bombers in the 2005 London subway attack that killed 56 people also used knapsacks. An FBI counterterrorism bulletin issued Monday cited the British terrorist attack.
Two men who lived in one of the Queens apartments raided Sunday night said a tenuous connection to Zazi had become a nightmare.
"They [the NYPD] keep coming back," Naiz Khan said last night. "They don't tell us why they're here. They took my cell phone and a knapsack that was to be a gift to a child and left."
His roommate Akbari Amanullah, 30, a cabbie, added: "We just wish it would stop."
On Tuesday, in Colorado, Zazi protested his innocence at his apartment doorway.
His bold denials amazed some counterterrorism sources, who described the bushy-bearded Zazi as a figure well-known to investigators.
A source familiar with the case said Zazi certainly had some bad connections to people overseas."
Zazi had traveled to Pakistan, refuge for many Al Qaeda leaders, before his trip to New York last week triggered the FBI and police raids.
There was a "strong suspicion" he attended a terrorist training camp in Pakistan, WCBS-TV reported.
In New York, police sources said they had e-mails, wiretaps and a confidential informant tying Zazi to the plot. The suspect was spotted in a Queens mosque last week and also was seen in lower Manhattan, the sources said.
Zazi managed to lose his FBI tail after he was warned about the federal attention, the sources said.
Despite intense around-the-clock scrutiny on Zazi and four other reputed cell members, authorities had yet to make an arrest in the case.
Sources told The News the quintet was the first suspected Al Qaeda cell they've uncovered in the U.S. since 9/11.
The number of people under surveillance by the FBI or the NYPD due to links with the Denver cell expanded Wednesday, a police source said.
"We were watching a few guys here," the NYPD source said. "Since the raid, the list has grown."
In the past three days, the NYPD increased its attention to the subway system and its 5.2 million daily riders.
Officers were warned to keep an eye out for vans near transportation hubs such as Grand Central, police sources said.
The safety zone around subway and commuter stations also was expanded by two blocks, the sources said.
The FBI's elite Hostage Rescue Team was brought to New York for the anticipated second round of Queens raids, a police source said.
"If they're doing more raids in New York, that means they're going after everything they can," said a former top FBI counterterror official.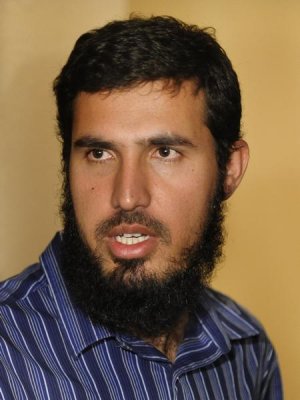 Najibullah Zazi
'Qaeda' plotted backpack bombs
The terror plot unearthed after raids on three Queens homes involved operatives detonating nine explosives-laden backpacks to kill "as many people as possible," The Post has learned.
"They were going to blow up several places simultaneously and take out as many people as possible — a large number of people," a federal law-enforcement official said.
Empty backpacks were among the evidence seized from one of the Flushing apartments raided by a NYPD-FBI team Monday.
Authorities also removed computers, cellphones and other material. No explosives were found.
The predawn raids were sparked by the reappearance in New York City of an al Qaeda associate who'd gotten top-level training in bomb-making at a Pakistani terrorist camp, sources said.
Najibullah Zazi was schooled in demolitions and military tactics along with several other men; all eventually settled in Queens, according to the sources.
But when Zazi got wind that he was being watched, he hightailed it back to Aurora, Colo., where he now lives, although he was shadowed on the plane by FBI agents.
Now, feds are virtually monitoring Zazi's every move, phone call and computer stroke, the sources said.
Law enforcement also is trying to track down former confederates-in-arms whom he may have met over the past week, the sources said.
"I know they are looking at me, but I didn't do anything," said Zazi, who once worked as a Manhattan coffee-cart vendor.
Last week, he drove from Colorado to Queens in a rental car. He told The Associated Press he was pulled over during a "traffic stop" while driving into the city.
Even as the investigation intensifies, the FBI is furious with the NYPD for tipping off Zazi -- by canvassing his old Flushing neighborhood rather than discreetly inquiring about him.
Sources said the feds would have preferred to lie in wait a little longer to see what he and his contacts were planning.
An NYPD spokesman called those claims "an utter fabrication."

Terror Probe Spurs Raid by Police in New York
Authorities executed search warrants and seized evidence early Monday at locations in the Queens borough of New York City as part of a terrorism investigation, according to a senior official familiar with the case.
This person said some counterterrorism officials were concerned that the individual at the center of the investigation may have had access to, or an interest in acquiring, materials that could be used for a chemical, biological or radiological device. One aspect of the probe involves whether the person had some contact or connections with suspicious individuals overseas, the official said.
A second person familiar with the probe said investigators with New York's Joint Terrorism Task Force have had under surveillance one person in the case. It isn't clear what drew investigators' interest. Authorities recently raised the seriousness of the probe after "specific concrete evidence" came into their hands and after the person under surveillance made contact with subjects in Queens that law enforcement officials were familiar with, this person said.
At a three-story apartment complex in Flushing, Queens, where one of the raids occurred, dozens of neighbors gathered outside on Monday evening to share stories. Michelle Lenhart, an 18-year-old student who lives across the street, says she was walking her pit bull at 4 a.m. when she saw two trucks and four cars parked in front of the complex. Agents with "F.B.I." emblazoned on their jackets walked in and out of the building, she said. By 5 a.m. A Fox 5 News van was on the scene. "This is crazy," she says. "This is a good neighborhood, but it was right here on the block. I would never think" this would happen, she said.

FOX NEWS.com (AP): New York
"NYPD REWORDS REPORT THAT SOME SAY INSULTED MUSLIMS"
The New York Police Department revised a highly touted report on the threat of homegrown terrorism in response to complaints that it was an insult to law-abiding, observant Muslims.
New York-based Muslim American Civil Liberties Coalition accused the NYPD of not doing enough to publicize them. Also, the study still has passages that "criminalize religious behaviors," said Aliya Latif of the New York office of the Council on American-Islamic Relations, a coalition member.
Police officials have denied the report stereotypes Muslims, even in its original form. The changes merely "make explicit what was already implicit" regarding the departments' respect for the community, NYPD spokesman Paul Browne said.
The report concluded that homegrown terrorists often were indoctrinated in local "radicalization incubators," including cafes and bookstores, that are "rife with extremist rhetoric."
The report warns that potential terrorists "are not on the law enforcement radar." They "look, act, talk and walk like everyone around them," it adds.

SNIPPET: "Zazi was stopped at the George Washington Bridge on his way into the city, sources told The News. Authorities later seized his rental car from a Queens street, sources said.
In the car, sources said the feds found documents and papers about bomb-making and bombs. The massive federal response was "an indication of just how serious a threat they see this as," said Frances Townsend, a former counterterrorism adviser to ex-President George W. Bush."
Page 2:
SNIPPET: "Red flags about an impending attack went up last week when Zazi visited with several people in a single day, combined with worrisome information collected from wiretaps, sources said."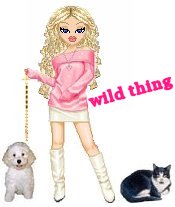 Wild Thing's comment.......
Out of this whole thing, there is one main item that really ticks me off!!!
"The New York Police Department revised a highly touted report on the threat of homegrown terrorism in response to complaints that it was an insult to law-abiding, observant Muslims."
Here we have a real chance for Muslims to.... well..... how about PRETEND to be concerned. HUH? What do you say Muzzies? Do you think you could buck up and care more about all of America and American's then your own sorry asses and reputations?
Maybe if you showed one ounce of being American......nah that would be impossible.
Posted by Wild Thing at September 17, 2009 05:50 AM
---
Comments
Oh, I thought there weren't anymore terrorists now that Teh O is prez! We aren't all getting along in the unicorn meadow covered in rainbows and butterflies?? I'm shockeed, I tell you. Shocked!!!
"We just wish it would stop."
I bet they do! heh
And then the distraction begins ~ we're being victimized!!!!!
Well, if you would do something other than whine about the mean, mean people saying mean, mean things about you ~ like condemn the jihadists, then maybe we'd have something to work with here.
Posted by: yankeemom at September 17, 2009 07:55 AM
---
Nice beard...with all that black kinky hair, he reminds me of Newfoundland's butt.
Posted by: Steve, USMC at September 17, 2009 08:55 AM
---
I can't handle more than one nut job from my resident city (Aurora) on the front pages at a time. We are still trying Aaron Thompson on 60 counts of tieing up naked children and flogging them with a belt while his equally obese, welfare-sucking consort watched. Different folks use different activities as foreplay. His future is secure. He will go to Canon City and be waited on with the Unabomber and the Chucky Cheese killer. Oh, how sweet it is to be a taxpayer and get to provide life-time support to monsters!
Posted by: horace at September 17, 2009 11:52 AM
---
Some good deeds need repeating. May I?
Posted by: Jack at September 17, 2009 12:06 PM
---
As is required the muslim communities' spokesmen complain about muslims being targeted as possible terrorists. Well, guess who are 99% of the world's terrorists. Guess who attacked America on 9/11.
This guy Zazi is too smooth. He either is guilty as hell or he set himself up to be a red flag so he could blemish the authorities on a false witch hunt. Either way, he needs to be hounded.
It would not surprise me a bit if the next attack on US soil is carried out by homegrown radical muzzies.
Posted by: TomR at September 17, 2009 12:20 PM
---
Boy the WWII Japanese interned are looking better and better by comparison to the Muslims.
Still Obama's complete inability to handle the Muslim threats is almost certain to get him out of office in January 2013.
Posted by: Avitar at September 17, 2009 12:59 PM
---
Yankeemom, yes I thought Obama was
just going to make us so loved.
Good one.
Posted by: Wild Thing at September 17, 2009 11:55 PM
---
Posted by: Wild Thing at September 17, 2009 11:57 PM
---
Horace, I feel the same way, I am fed up
with it too.
"Oh, how sweet it is to be a taxpayer and get to provide life-time support to monsters!"
Posted by: Wild Thing at September 18, 2009 12:02 AM
---
Jack, the left and rino's won't even
go for waterboarding.
Posted by: Wild Thing at September 18, 2009 12:04 AM
---
Tom, I agree so much. If he is not
guilty, I wonder too if he was meant
to be a distraction for others he
knows that are planning something.
"This guy Zazi is too smooth. He either is guilty as hell or he set himself up to be a red flag so he could blemish the authorities on a false witch hunt. Either way, he needs to be hounded."
Posted by: Wild Thing at September 18, 2009 12:10 AM
---
Avitar, I hope and pray so.
Posted by: Wild Thing at September 18, 2009 12:13 AM
---