« Obama to Media:Pony Up For Election Night Access | Main | Democrat Senator Jeff Bingaman Wants A Push to Reinstate the 'Fairness Doctrine' »
October 23, 2008
Hey Obama Keep Your Racist Powell~ McCain Has Stormin' Norman and 300 Retired Generals and Admirals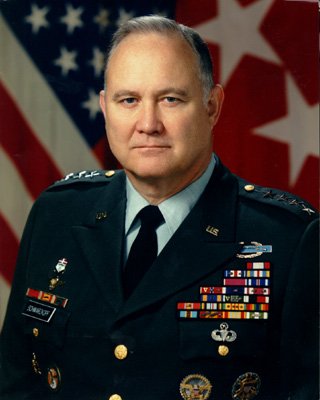 Nicknamed Stormin' Norman and the Bear and best known as Com-manding General, Coalition Forces, Persian Gulf War, 1990–1991, General Schwarzkopf had a 35-year military career (1956–1991) that spanned the Cold War, the intervening Vietnam War, and the increasing overseas deployments of the 1980s. A U.S. Military Academy graduate, he served two tours in Vietnam and rose to the grade of full general in 1988.
While deserving his nicknames "the bear" and "Stormin' Norman" because of his impatience, aggressiveness, and confrontational manner, Schwarzkopf displayed outstanding skills in combining the air, sea, and land assets of a multinational force to achieve victory.
Asked on CNN whether America's latest popular culture hero preferred the sobriquet Stormin' Norman or the Bear, Brenda Schwarzkopf, the wife of Gen. H. Norman Schwarzkopf, answered: "I think he prefers the Bear. Stormin' Norman -- I'm not sure exactly where he picked that up. His soldiers gave him both names, but I'm not sure exactly which came first."

In light of Colon Powell's endorsement of Marxism in the upcoming Predidential election, I thought it might be useful to remind us of the endorsement John McCain received from a real American hero, retired General "Stormin'" Norman Schwarzkopf, and this was back in January.
Schwarzkopf, who with McCain in 2004 was openly critical of then-Defense Secretary Donald Rumsfeld over his handling of the Iraq war, said in a statement the Arizona senator "has served our country with honor in war and in peace."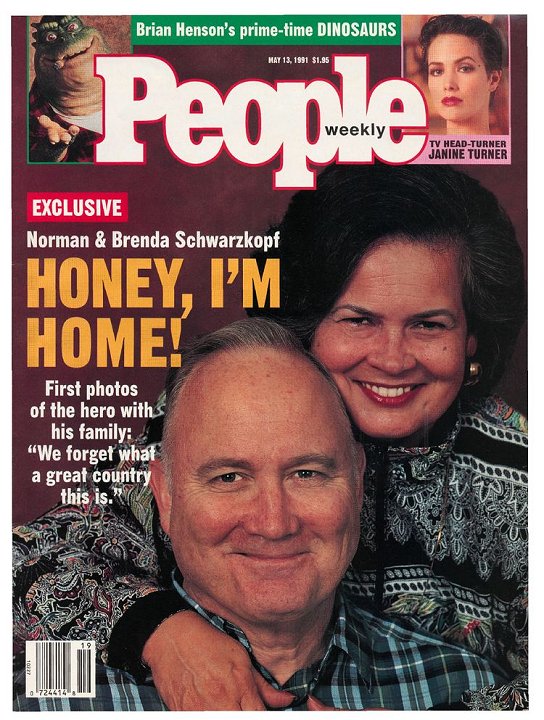 Stormin' Norman lives in Florida.
Add in to this 300 Retired Generals and Admirals from around the country are endorsing John McCain for president. The retired generals and admirals announced their support with the following letter:
"We have had the honor and privilege of serving as career officers in the United States Armed Forces, and of serving shoulder to shoulder with so many of the fine young men and women who are the backbone of America's Army, Navy, Air Force, Marine Corps and Coast Guard. It is that experience that informs our judgment that John McCain is the presidential candidate best suited to serve as America's Commander-in Chief from the day of his inauguration.
"Our next president will confront national security challenges as significant as those faced by any administration in at least a generation. Success will require a leader with proven tenacity, judgment and courage. It will also require a leader with detailed knowledge of our military and other instruments of national power, and with years of experience dealing seriously with foreign leaders.
"John McCain's entire life has been devoted to the service of America. Throughout a long and distinguished career in the military and in Congress, he has repeatedly displayed the courage and integrity to place America's interests first -- regardless of personal cost. And he has demonstrated the experience and wisdom to lead America -- and, importantly, our allies -- in effectively dealing with complex and vitally important national security challenges around the world.
"We unequivocally endorse him to continue his service to the country as the next President of the United States."
300 Retired Generals And Admirals Endorse John McCain For President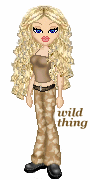 Wild Thing's comment.......
I have posted the list before, but I thought it would be good to mention it again.
Obama can't even compare his wimpy racist Powell endorsement with the hundreds that are for McCain and Palin.

Just something to show you.
Carol Black Bearhearts Original, created on October 5, 1992 in California , Stormin' Norman is named after General Norman Schwartzkopf and is authentically dressed from his desert fatigues right down to his helmet,
two watches, official ID's, his backpack, rations and American flag. He is stuffed with desert sand!
Carol is a friend of mine and she made 5 of these bears. The first one she got to present to Stormin' Norman personally and she has photos of her visit. I was very lucky to be able to get one of the 5 she made.
He sits in my SUV and is about 2 1/2 feet in height when standing position.
So yep, I have liked Stormin' Norman for a long time.
Posted by Wild Thing at October 23, 2008 03:40 AM
---
Comments
Powell needs to try and keep up. The talking points he used to defend his pick of Obama are so July! Even the blog Obots have moved on. I'm surprised he didn't include, "left his crippled wife for pill popping Cindy" and "crashed some planes."
They hypocracy of his pick of Obama has made him a laughing stock.
Meanwhile, true American heroes and leaders get it. McCain is the obvious choice.
Posted by: Eden at October 23, 2008 07:12 AM
---
Schwarzkopf was the General that led our troops to victory in Desert Storm. Powell was at the Pentagon, a REMF, during the Storm.
Officers like Schwarzkopf and Patton are warriors and leaders.

Posted by: BobF at October 23, 2008 08:25 AM
---
I am glad that Schwarzkopf publically endorsed McCain. What The Bear says is right. It will be better to have someone with military experience for the next few years as president. We absolutely don't need a naive kumbiya type like Obama.
I also agree with Schwartzkopf's opinion of Rumsfeld and Iraq.
Posted by: TomR at October 23, 2008 10:32 AM
---
As you say Bob, Powell was in the 'rear with the gear' watching the whole operation from the safety of Washington. While it was the real grunts like General Schwarzkopf that got the job done. And the way the General handled the press was just fun to watch. It was great too to see our guys victorious and how it pissed off the press and the left
Posted by: Mark at October 23, 2008 12:54 PM
---
I've been to that war room at Americal Division during Powell's term and it was a very secure area, yes Mark, Powell was in the 'rear with the gear' then, no doubt Major Powell was ensconced in that bunker, as BobF says, a REMF. They had a 100KW generator that we fueled every day, I would have liked to have met Lieutenant Colonel Schwarzkopf but you can bet he rarely was there. He led from the front not the rear. He went into a minefield on Batangan Peninsula, to aid one of his wounded soldiers, sustaining wounds to himself and and his artillery liaison officer during the rescue. My kind of officer. Batanga Peninsula was where the My Lai Masscre took place, I understand why it happened but don't condone what happened. It was a very nasty place where Skyraiders dropped 500lb bombs too close for comfort. It pleases me that General Schwarzkopf has endorsed McCain-Palin.
Posted by: Jack at October 23, 2008 02:06 PM
---
Barack Hussein Obama relies on the military brain trust of Colin Powell and Wesley Clark. Norman Schwarzkopf and 300 former generals and admirals supporting John McCain would make a voter think twice about voting for Obama except if they already drank the Messiah's Kool-Aid.
Posted by: Les at October 23, 2008 05:19 PM
---
Yes, Stormin Norman. I'm sure General David Petreaus would rather have John McCain than B. Hussein. The best of the best. B. Hussein is scary in so many ways. My pie plate is empty. I don't want a piece of your pie. I just want to stop being sucked dry by a bunch of leeches living off of the government dole by taxpayers. B Hussein has spent most of his congressional time campaigning, but probably is still receiving congressional pay and benefits. BS.
Posted by: Bob at October 23, 2008 06:24 PM
---
Not to mention all of us who carried rifles, maintained the tanks, planes, helicopters, trucks, the Hospital Corpsmen, the Supply clerk, the Postal Clerk, the Radarman, and all the others who don't get in the news.
And lest we forget, all of us who served through the end of the Cold War, everyday. We overwhelmingly endorse Senator John S. McCain, Captain, US Navy, Retired.
My tours of duty
Boot Camp at RTC San Diego September 1973-January 1974
USS Independence CV62, 1974-1977
VT-26, Chase Field, TX, 1977-1978
VA-145/USS Ranger CV61, 1979-1982
VA-128/NAS Whidbey Island WA, 1982-1985
VA-147/USS Kitty Hawk CV63, 1985-1987
AIMD SeaOpDet Lemoore CA/USS Nimitz CVN68, 1987-1989
VA-128/NAS Whidbey Island WA, 1989-1992
VAQ-140/USS George Washington CVN73, 1992-1993
Yeah, I had a lottery number in the last one. And this is what I made of my life from 19 to 39.
And I retired from Active Service on the very same day as General Powell.
Posted by: GM Cassel AMH1(AW) USN RETIRED at October 23, 2008 06:31 PM
---
Funny how this list doesn't get any media play..Do you think the MSM is a little biased????
So will the "Fairness Doctrine" fix that?

Posted by: Robert at October 23, 2008 08:03 PM
---
Eden, hahaahaha good one.
Posted by: Wild Thing at October 23, 2008 09:53 PM
---
BobF, thank you so much for sharing about that. I thought of you when I did this post about him.
Posted by: Wild Thing at October 23, 2008 09:55 PM
---
Tom, I think so too. I know it is not a requirment for President but I like it when a person has served.
Posted by: Wild Thing at October 23, 2008 09:58 PM
---
Mark, haha yes it sure was, I remember that.
"It was great too to see our guys victorious and how it pissed off the press and the left"
Posted by: Wild Thing at October 24, 2008 12:15 AM
---
Jack thank you for that link.
Posted by: Wild Thing at October 24, 2008 12:17 AM
---
Les, yes I would much prefer the backing McCain has in the military.
Posted by: Wild Thing at October 24, 2008 12:21 AM
---
Bob, I agree I think so too. I sure as heck would. What a big difference there is, and how people want to pretend it is not there is amazing.
Posted by: Wild Thing at October 24, 2008 12:23 AM
---
GM Cassel AMH1(AW) USN RETIRED, awesome thank you so much for serving our country. And thank you too for sharing the tours of duty you have done.
Our country would not be what it has been without you and all our Veterans and troops today.
I agree with you too about all that do not get mentioned in the news and are so important. I have always felt it would be great if even one news network would take one person at a time that is serving or a Veteran and share their story. Maybe not all would want this and they could always say no but at least give them a chance for their story to be told.
Posted by: Wild Thing at October 24, 2008 12:34 AM
---
Robert, the Fairness Doctrine will only bring bad things to happen imo.
Posted by: Wild Thing at October 24, 2008 12:36 AM
---
Forgive me for being late WT (off two days).. but Obama is endorsed by Hezbollah, ALLAH, Hamas, Osama, Dudley Do Left, Hollywood, Woodstock Mutants Inc., Code Pinkos, Hugo A Go Go Chavez, Castro, Stalinists, Socialists, The View, Feminazi NOWites, Blue States of America, ABC, CNN, CBS, NBC, MSNBC, MSLSD, INMATES in most prisons and the Dallas Cowboys that VOTE in Las Vegas, eh? ...." And a partridge in a pear tree!"
Posted by: darthcrUSAderworldtour07 at October 25, 2008 08:57 AM
---