« Solar Farm Fries Birds And Emits 46,000 Metric Tons Of Greenhouse Gas - LIBERAL IDIOTS!! | Main | Audience BOOS CNBC Debate Host's Awful Attack on Dr. Ben Carson »
October 28, 2015
Secretary Of Defense: "U.S. To Begin Engaging In 'Direct Action On The Ground' In Iraq And Syria"

Secretary Of Defense: "U.S. To Begin Engaging In 'Direct Action On The Ground' In Iraq And Syria"

Defense Secretary Ashton Carter said Tuesday that the U.S. will begin "direct action on the ground" against ISIS forces in Iraq and Syria, aiming to intensify pressure on the militants as progress against them remains elusive.
"We won't hold back from supporting capable partners in opportunistic attacks against ISIL, or conducting such missions directly whether by strikes from the air or direct action on the ground," Carter said in testimony before the Senate Armed Services committee, using an alternative name for the militant group.

White House deputy press secretary Eric Schultz on Tuesday said the administration has "no intention of long term ground combat".

Sen. Lindsey Graham, R-South Carolina, said on Tuesday in the Senate Armed Services committee hearing that the U.S. effort in Syria is a "half-assed strategy at best," and said that the U.S. is not doing a "damn thing" to bring down Syrian President Bashar Assad's regime.
Carter on Tuesday pushed back against that notion.
Gen. Joseph Dunford, chairman of the Joint Chiefs of Staff, acknowledged that the "balance of forces" has tilted in Assad's favor.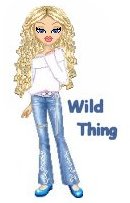 Wild Thing's comment...............
So the Obama administration, via Defense Secretary Ash Carter, has announced that it is now going to use US troops directly in attacks against ISIS. However we all know that Obama has never been interested in going after ISIS, especially considering the support they get from Turkey. The real target has always been Assad and I suspect that goal hasn't changed and our troops will be used to that end
Posted by Wild Thing at October 28, 2015 03:50 AM
---