« Trey Gowdy : we cannot take Hillary Clinton's word | Main | Watch As Expert Takes Aim At A Target Over 2 Miles Away! »
March 11, 2015
Outback Steakhouse Shows their gratitude to a 92-Year-Old World War II Veteran

Outback Steakhouse Shows their gratitude to a 92-Year-Old World War II Veteran
Source and also photos at this link

A 92-year-old World War II veteran was just expecting a meal with his son Bob Nieman and two other people at the local Outback Steakhouse on his birthday.
What he got was a profound expression of respect that honored the man for his tremendous duty to the nation.
Bob Nieman reached out to Opposing Views with his story of how an Outback Steakhouse's staff made sure the man felt like his military service was appreciated.[…]
The man is a "World War II veteran and was a plank owner, or crewman, on the USS Lexington," according to Opposing Views.
The Lexington, also known as "Lady Lex" or the "Gray Lady," was instrumental in fighting the Japanese at the Battle of the Coral Sea. It lost 216 men of its 2,951-man crew during that battle.
On the check is written, "Thank you for your service!!" and was signed, "Very Grateful Americans."
The bill shows that the man ate dinner at an Outback Steakhouse in Sebring, Florida on February 21, 2015.
"I did 27 years on the Police Dept. and people never cease to amaze me in bad and good ways," Nieman told Opposing Views. "My Dad is my hero & this was I think more of a happy moment for me than him, seeing someone appreciate him in this way actually brought a tears to my eyes."

It's the little things that go the longest way towards showing people that they're honored and appreciated. This man spent years risking his life in a time of national need, and this restaurant's staff made sure that he got the respect that he really deserves.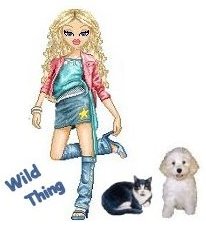 Wild Thing's comment.........
I love stories like this.
Posted by Wild Thing at March 11, 2015 12:50 AM
---
Comments
Outback is one of the few restaurants I eat at on a regular basis. This makes me feel good and I will continue to be a customer.
My other regular reastaurnt is Wingstop. I used to eat at it's original location in Garland Tx. 28 years ago. Now it is franchised all over the US. I kept asking the owner way back then if I could purchase stock in his little six table establishment and he would laugh and say he would never be large enough to go on the stock mkt. Now ?????.... who coulda guessed he would become so large. Their wings are DEEE-licious. Espec. the lemon pepper wings.
Posted by: TomR,armed in Texas at March 11, 2015 04:17 PM
---