« 90 Year Old World War II Vet Has Special Visit From A Friend | Main | Saudi Prince Warns Iran Deal Could Spark Mideast Nuclear Race »
March 16, 2015
Conservative actor Jon Voight 'Urgent Message' to Israel: 'America Has Not Been the Same' Since Obama
Conservative actor Jon Voight 'Urgent Message' to Israel: Obama does not love your country
'America Has Not Been the Same' Since Obama
Conservative actor Jon Voight has long been an outspoken critic of the liberal agenda as well as President Barack Obama's policies — and now with Israel's hotly contested election coming Tuesday, Voight is imploring that nation's voters to "understand the truth."

Specifically that Obama's "whole agenda is to control Israel," Voight said — and one way to accomplish that is by seeing Prime Minister Benjamin Netanyahu lose on March 17 to challenger Isaac Herzog.
"I love Israel. I want to see Israel survive and not be overtaken by the mad men of this world," Voight noted on a video message to its citizens.
"President Obama does not love Israel. His whole agenda is to control Israel," Voight added. "In this way, he can be friends with all of Israel's enemies. He doesn't want Bibi Netanyahu to win this upcoming election. America has not been the same since his presidency. I beg all of you to understand the truth."
Voight — who's been critical of Obama's treatment of Israel in the past — then invoked some chilling history to illustrate his message.
"Those like Isaac Herzog who believe that dealmaking is the solution to what Israel faces are as wrong as Neville Chamberlain believing he made a peace deal with Hitler," he said. "We must learn from history where the true danger lies. I pray to God to keep Israel safe, and America as well. Much love to you."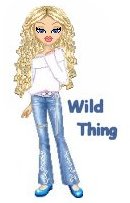 Wild Thing's comment............
Thank you Jon Voight, I agree. Obama hates Israel and is doing a terrible thing working and spending our tax dollars to try to get the wrong person elected in Israel. This all has me so furious.
Posted by Wild Thing at March 16, 2015 12:55 AM
---