« Lt. Col Oliver North gets 3 standing ovations while Obama gets none speaking before American Legion | Main | 'Are You That Dumb and Ignorant?!' Hannity Gets in Epic Shouting Match with Imam »
August 28, 2014
AFL-CIO And La Raza Lead Group Pushing For Obama To Give Illegals Access To Obamacare
AFL-CIO And La Raza Lead Group Pushing For Obama To Give Illegals Access To Obamacare

A coalition of public health, labor and immigrant rights groups is urging President Obama to extend health coverage to immigrants allowed to remain in the United States under the administration's controversial deferred action program.
The Deferred Action for Childhood Arrivals program (DACA), initiated via executive action in 2012, allows certain immigrants who came to the United States illegally as children to stay in the country and work.
But under guidance and regulations issued that year, those immigrants — often called "Dreamers" in reference to the stalled DREAM Act — are not entitled to health coverage under the Affordable Care Act, federal Medicaid and the Children's Health Insurance Program.
Roughly 80 national organizations, including the AFL-CIO, the National Council of La Raza and the American Public health Association, note in a letter to Obama that tax dollars from the DACA grantees help support those programs.
"To continue to restrict immigrants' access to affordable health coverage and care is to undermine values of fairness and opportunity, and this administration's own achievements in expanding access to coverage, lowering healthcare costs, and sustaining the healthcare system for future generations," the groups write.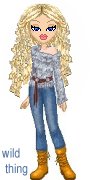 Wild Thing's comment...........
The bullies are out in force on this but so is Obama.He is pushing it as well,
Posted by Wild Thing at August 28, 2014 12:45 AM
---
Comments
This will cost THEM votes because his base has family members LEGALLY applying for citizenship and the process is SLOW... Just 68 days away AMERICA!
Posted by: darthcrUSAderworldtour07 at August 28, 2014 07:06 AM
---
Hopefully the rank and file membership of the AFL-CIO is smart enough to realize that illegals are taking their jobs. Union leadership could care less because those illegals will become union members once they replace the current membership.
Posted by: BobF at August 28, 2014 09:14 AM
---