« Switzerland Votes to Introduce Immigration Curbs....Good for the Swiss! | Main | CBO: Raising The Minimum Wage To $10.10 Per Hour From $7.25 Would Eliminate 500,000 Jobs »
February 18, 2014
GOP Rep. Trey Gowdy: You're "Blank Right" We are Going to Strip Funding away for Many of Barack Obama's "Pet Projects"
GOP Rep. Trey Gowdy: You're "Blank Right" We are Going to Strip Funding away for Many of Barack Obama's "Pet Projects"
GOP Rep. Trey Gowdy saying Republicans "will respond" to Barack Obama's power grab "through the appropriations process." Gowdy said they will move to strip funding for many of Barack Obama's "pet projects" such as "Green Energy" projects. Since Obama is going around Congress, violating the U.S. Constitution, Gowdy said they will use the "power of the purse" given to Congress in order to respond to Obama's overreach.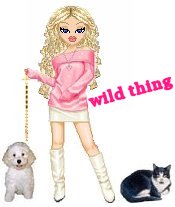 Wild Thing's comment............
Love Trey Gowdy. He is awesome.
Posted by Wild Thing at February 18, 2014 12:55 AM
---