« Obama administration: Obamacare website will 'not work perfectly' Dec. 1 | Main | Charles Krauthammer:ObamaCare will cause 63% of "All Employer Health Policies" Will be Canceled ,157 Million Employer Health Plans »
November 26, 2013
Report: Netanyahu Scolded Obama During Phone Call After Nuke Deal With Iran Reached
Report: Netanyahu Scolded Obama During Phone Call After Nuke Deal With Iran Reached

. . . "I spoke last night with President Obama. We agreed that in the coming days an Israeli team led by the national security adviser, Yossi Cohen, will go out to discuss with the United States the permanent accord with Iran," the prime minister said.
"This accord must bring about one outcome: the dismantling of Iran's military nuclear capability," he said
Netanyahu added that the interim deal reached with Iran was bad but it would have been worse without Israel's diplomatic efforts.
A lawmaker from Netanyahu's Likud faction told an Israeli television station earlier on Monday that the premier rebuked US President Barack Obama over the interim agreement agreed upon by the Western powers and Iran on Sunday.
"The prime minister made it clear to the most powerful man on earth that if he intends to stay the most powerful man on earth, it's important to make a change in American policy because the practical result of his current policy is liable to lead him to the same failure that the Americans absorbed in North Korea and Pakistan, and Iran could be next in line," Likud Beytenu MK Tzachi Hanegbi told the Knesset Channel.
Obama called Netanyahu on Sunday from Air Force One to discuss the interim agreement struck between world powers and Iran.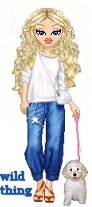 Wild Thing's comment............
Good for Bibi, I support him 100%.
Posted by Wild Thing at November 26, 2013 02:50 AM
---