« Obama's ObamaCare Sales Pitch: "Will go Down as the Biggest Single Domestic Policy Lies in Presidential History" | Main | Reporter Can Only Find One Young Person In D.C. Who Signed Up For ObamaCare »
October 27, 2013
Awesome Betsy McCaughey on the Kelly File: Single Payer System
Obamacare was designed to push people into Medicaid. Why? Because is a single payer system and that's what they believe in, McCaughey said.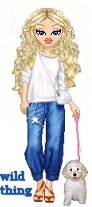 Wild Thing's comment.............
Betsy knows ObamaCare better than anyone. I will always remember how she went on all the talk shows on TG and radio back when Obama was pushing his obamaDEATHcare. She read the entire thing, studied it and was letting everyone know the absolute nightmare it is.
Posted by Wild Thing at October 27, 2013 12:55 AM
---