« The Military Option - Breaking Senate Reach A Deal On Wording! Col Ralph Peters and Gen. Thomas McInerney - Hannity | Main | Switzerland keeps crown as most competitive economy »
September 05, 2013
New Mexico Man Labels Outhouse "Obama's Presidential Library"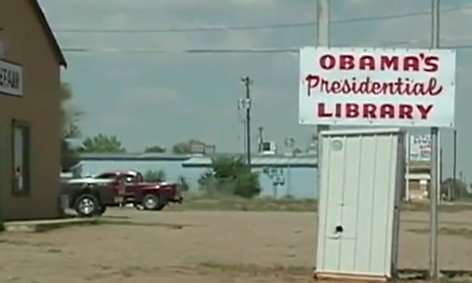 New Mexico Man Labels Outhouse "Obama's Presidential Library"

TUCUMCARI, N.M. — Just a stone's-throw away from historic Route 66 in Tucumcari sits a sign that everyone's talking about.
The sign sits atop an outhouse and says "Obama's Presidential Library."
Some in town say it's in bad taste, while others support it. Either way, everyone knows about it. One man said people have been treating it like a tourist destination, taking pictures all the time.
As for the man who put it up, he refused to give Target 7 his name or reveal what prompted him to construct the controversial commode, but he said he has no intention of taking it down.
"It's like watching TV. If you don't like what the hell you're watching, turn the channel," said the man who put up the sign. "I'm not even certain he even deserves that level of respect, but that's my opinion."
Target 7 contacted city manager Doug Powers to see if the city was doing anything about the sign. He said he hasn't seen it yet, but will go to the site soon to see if it's breaking any city codes. However, when it comes to the message, Powers thinks the city doesn't have control over what people say.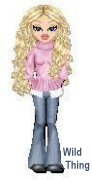 Wild Thing's comment..............
Go for it... why not.
Posted by Wild Thing at September 5, 2013 12:45 AM
---