« Awesome Rep. Trey Gowdy Discusses Defunding Obamacare | Main | This is Totally Against our Constitution.....Obama's EPA Chief Promises to Bypass Congress in Responding to Global Warming »
August 16, 2013
Obama's White House Awards Grants for Enrolling Citizens onto Obamacare Exchanges
White House Awards Grants for Enrolling Citizens onto Obamacare Exchanges
Over 100 organizations—including Planned Parenthood affiliates, community groups, health care providers, and business groups—will receive $67 million in grants to serve as "navigators" who will help Americans sign up for health insurance in Obamacare's new state exchanges.
Among the "navigator" recipients of the awards are Catholic Social Services of the Archdiocese of Mobile ($20,750), University of Arkansas ($774,745), Arizona Board of Regents, University of Arizona ($190,268), Pinellas County (FL) Board of County Commissioners ($600,000), National Hispanic Council on Aging ($646,825), University of Georgia ($1,657,378), Mercy Hospital and Medical Center (IL) ($452,590), Arab Community Center for Economic & Social Services ($276,593), University of Mississippi Medical Center ($831,986), Mental Health America (in multiple locations), and Migrant Health Promotion, Inc. ($589,750).
CMS.gov has a complete list of "navigator" recipients who will be helping Americans sign up for the Obamacare exchanges.
Jason Millman at Politico reported Thursday that The Department of Health and Human Services (HHS) said the $67 million in grants is in excess of what the Obama administration initially said would be available for the "navigators." An additional $13 million was taken from the health law prevention fund for those states that refused to set up the exchanges, leaving it instead to the federal government to do so.
The "navigators" will especially be utilized in what Millman refers to as "Obamacare-resistant states," where the president's signature legislation is not being promoted. Navigators cannot recommend a specific health insurance plan or coverage but are supposedly working to help Americans understand their options. Navigators are also prohibited from accepting compensation from insurers.
Texas and Florida, Millman reports, have been "singled out" as key to Obamacare's success. Navigators in those states will receive about $10.9 million and $7.9 million, respectively.
The single biggest grant — approximately $5.9 million — went to the United Way of Metropolitan Tarrant County, which serves the Fort Worth and Arlington areas of Texas. The group says it plans to work across the state, according to HHS.
He further reports that 19 of the "Obamacare-resistant states" have put forward additional requirements for more navigator training and licensure beyond what the Obama administration requires, leading to some legal issues regarding state versus federal laws.
Three Planned Parenthood affiliates in Iowa, Montana, and New Hampshire received a grant of $655,000 to serve as "navigators."
President Obama asked Planned Parenthood to help him promote Obamacare during his appearance at the organization's gala event in April.
"I'm here to… ask for your help, because we need to get the word out," he told Planned Parenthood supporters. "We need you to tell your patients, your friends, your neighbors, your family members what the health care law means for them."
Obama added:
Make sure that they know that there are plans out there right now that cover the cost of contraception and preventative care free of charge. We've got to spread the word, particularly among women, particularly among young women, who are the ones who are most likely to benefit from these laws.
Regarding the "navigators," HHS Secretary Kathleen Sebelius said in a statement:
Navigators will be among the many resources available to help consumers understand their coverage options in the Marketplace. A network of volunteers on the ground in every state – health care providers, business leaders, faith leaders, community groups, advocates and local elected officials – can help spread the word and encourage their neighbors to get enrolled.

Continue reading here..............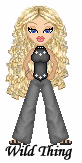 Wild Thing's comment............

POS Obama I hate you. You have got to stop costing us money, taxing us to death to pay for your freaking ObamaDEATHcare.
Posted by Wild Thing at August 16, 2013 12:45 AM
---