« Israeli Press Slams John Kerry As "Clueless" - Of course he is, he is an idiot! | Main | Ft. Hood Terrorist Nidal Hasan Uses Court Appearance To Declare His Support For The Taliban »
July 11, 2013
Michelle Malkin on Hannity Discussing Border Security

House Republicans held a closed-door meeting to talk about immigration reform. Fox News has learned that cheers erupted when the leadership said they would not take up the Senate bill.
After today's private meeting, GOP House members put out a joint statement that reads in part: "Today House Republicans affirmed that rather than take up the flawed legislation rushed through the Senate, House committees will continue their work on a step-by-step, common-sense approach to fixing a system that has long been a broken system. The American people want our border secured, our laws enforced and the problems in our immigration system fixed to strengthen our economy."
Michelle Malkin reacted on Hannity tonight, telling Sean that Republicans, especially those who are part of the Gang of Eight, are wrongly using border security as a bargaining tool.
Fired up, she said, "We have to get rid of this platitude of border security first. As I've said many times, it is border security, period. Border security is not some bargaining chip or some box that you just check off. […] It's not conditional on anything."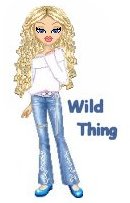 Wild Thing's comment................
I agree , we have been fighting the politicians for years about NOT wanting amnesty for these illegal law breakers. Enough already they better listen to us or they will never be elected again..
Posted by Wild Thing at July 11, 2013 12:47 AM
---