« Michelle Obama Tells Dublin Audience: "It Is Good to be Home" | Main | Threat To Bomb Courthouse Near Fort Hood Unless Officials Meet Demands Of Defendant Nidal Hassan »
June 19, 2013
White House Petition Calls For Banning "Straight Men From Driving" Because They Are Easily Distracted By Pretty Women, Are A "Public Safety Hazard" - LOL

White House Petition Calls For Banning "Straight Men From Driving" Because They Are Easily Distracted By Pretty Women, Are A "Public Safety Hazard"…

Men who are easily distracted by "the mere sight of a woman's thigh" should be banned from driving, says a petition posted on the White House website.
The petition, entitled "Prohibit Straight Men From Driving,' was posted on May 26 by someone in Illinois and has more than 12,000 signatures to date. It needs 100,000 signatures by June 25 to merit a response from the White House.
"In many public schools, there are dress codes that prohibit students from wearing tank-tops, tube tops, and shorts that are deemed 'too short,' as these could distract male students," the petition reads. "If men can be this easily distracted by women's bodies, then this raises a variety of safety concerns.
"Many busy highways have billboards that use sexually suggestive imagery of women's bodies," the petition reads. "Women also often go about their everyday lives near roadways wearing tank-tops and short shorts.
"If straight men (and men of other sexual orientations who are attracted to women) can be distracted by the mere sight of a woman's thigh, then it is a public safety hazard to allow them to operate vehicles that weigh thousands of pounds at up to 75mph past these inevitable distractions," the petition reads.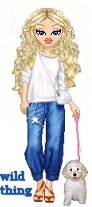 Wild Thing's comment...................
This is so funny. hahahhaa
I am only doing one post tonight, I have a cold and not up to posting more right now. Love you all.
(((Hug)))
Posted by Wild Thing at June 19, 2013 12:50 AM
---
Comments
That's true. Straight men are not only distracted by the sight of a thigh, but also the sight of any pretty woman. God made women pretty so men would enjoy looking at them.
And the rib, which the Lord God had taken from man, made he a woman, and brought her unto the man. And Adam said, This is now bone of my bones, and flesh of my flesh: she shall be called Woman, because she was taken out of Man.
Initially Adam said "WOW Man" when he saw Eve but God shortened it to Woman.
Posted by: BobF at June 19, 2013 07:38 AM
---
And then there was the time I was backing out of a parking spot and accidently backed into a telephone booth when two attractive women walked in front of my car. We guys are - - - - - .
Sleep off that cold Chrissie. If you are prone to colds maybe you should consider moving to a warm climate, like maybe Florida. Huh? Oh!
Posted by: TomR,armed in Texas at June 19, 2013 10:34 AM
---
LOL Love you both. ((((Hug)))
Posted by: Wild Thing at June 20, 2013 12:42 AM
---