« Thank you Rush!!!! Limbaugh hits O'Reilly for calling same-sex marriage opponents 'Bible-thumpers' | Main | Krauthammer: With This Administration, I Don't Buy Anything They Are Telling Me »
March 28, 2013
Disgusting and Shameless Obama to USE Mothers Of Gun Violence As Political Props To Push His Anti-Gun Agenda At Event To Mark 100th Day Since Newtown
Obama to push gun control at event 100 days after Newtown

Obama will hold an event Wednesday with law enforcement officials and mothers of gun violence victims, marking the 100th day since the Newtown, Conn., mass shooting.
The president is looking to build momentum for a package of new gun control measures to be considered by the Senate early next month.
The legislation would expand background checks on firearm purchases, create new penalties on straw purchases and include new funding for school security. But the bill will not include other aspects of the plan introduced by the president in the aftermath of the shooting, which left 20 children and six educators dead, including the renewal of an assault weapons ban or limits on magazine capacity.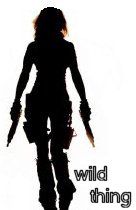 Wild Thing's comment................
He will use anything and anyone to push his agenda, he has no heart no soul and could care less about the victims or the parents. He also has shown he could care less about the dead Americans that have been killed because of him as in Fast and Furious and Benghazi.
Posted by Wild Thing at March 28, 2013 02:47 AM
---