« CIA Brennan takes oath on draft Constitution -- without Bill of Rights | Main | John Kerry Pressured To Make Benghazi Survivors Available »
March 10, 2013
Are you kidding me?? Sports Illustrated Names Limp Wristed Obama One Of The Most Powerful People In Sports

Sports Illustrated has put together a list of the 50 most powerful people in sports and President Obama comes in at — No. 44:

44 BARACK OBAMA
POTUS might be the ultimate global power player, but he also wields significant influence in the Republic of Sports. One relevant riff-on his NCAA tourney picks, on his desire for a college football playoff, on his concern over permitting the sons that he doesn't have to play football-and the sports world takes notice. Plus, the 51-year-old can shoot the J.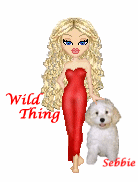 Wild Thing's comment...............

Of all the presidents we have ever had from day one, Obama is the least to think of when it comes to deserving respect for sports of any kind.
Posted by Wild Thing at March 10, 2013 12:40 AM
---