« Marco Rubio: I Disagree with Colin Powell's Assessment of the Republican Party | Main | Obama Is About To Do More Damage To The US Military Than Any Foreign Military Could »
January 15, 2013
Texas GOP Rep. Steve Stockman Warns President Obama He will "File Articles of Impeachment" if He Uses Executive Orders to Force Gun Control

Texas GOP Rep. Steve Stockman Warns President Obama He will "File Articles of Impeachment" if He Uses Executive Orders to Force Gun Control
Texas GOP Rep. Steve Stockman warned President Obama today that if he seeks to force new gun control on the American people with Executive Orders, he would file articles of Impeachment against him in the U.S. House of Representatives:

Texas Republican Rep. Steve Stockman threatened Monday afternoon that he would file articles of impeachment against President Barack Obama if he institutes gun control measures with an executive order.
Stockman warned that such executive orders would be "unconstitutional" and "infringe on our constitutionally-protected right to keep and bear arms."
"I will seek to thwart this action by any means necessary, including but not limited to eliminating funding for implementation, defunding the White House, and even filing articles of impeachment," Stockman said in a statement.
The freshman congressman, who served one term in Congress in the mid-1990s, further labeled the possibility "an existential threat to this nation" because, he said, the purpose of the Second Amendment is to allow the people to protect themselves from tyranny.

"Any proposal to abuse executive power and infringe upon gun rights must be repelled with the stiffest legislative force possible," he added. "Under no circumstances whatsoever may the government take any action that disarms any peaceable person — much less without due process through an executive declaration without a vote of Congress or a ruling of a court."
He concluded by claiming that an executive order would be not just "not just an attack on the Constitution," but also an "attack on Americans."
"If the president is allowed to suspend constitutional rights on his own personal whims, our free republic has effectively ceased to exist," he said.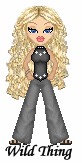 Wild Thing's comment................
Good for this man, hope and pray others join him in this.
Posted by Wild Thing at January 15, 2013 01:44 AM
---