« Libtalkers Attack Rush: 'Some People Deserve To Be Shot In The Face' | Main | Tyrant and Hater of America Obama's Inauguration Schedule for Sun.& Mon. for those that give a hoot »
January 19, 2013
Champion Shooter Demonstrates The Difference Between 5 Semi-Automatic Firearms (Video)

Champion Shooter Demonstrates The Difference Between 5 Semi-Automatic Firearms
AR-15, Browning 30.06, Berretta 12 Gauge, Browning 9MM, Colt 1911 .45 cal.
Cool video. BTW, the AR-15 makes a smaller hole than 3 of the other guns.
Here's Champion shooter Jesse Duff on tonight's Hannity. She really knows her stuff when it comes to firearms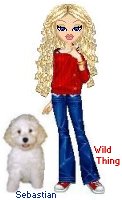 Wild Thing's comment...............
Excellent video.
Posted by Wild Thing at January 19, 2013 12:55 AM
---