« U.S. Taxpayers Shelled Out $115,500 For Malia Obama's Spring Break Vacation | Main | Long Beach Students Assigned To Depict White House, Obama Under Water »
December 07, 2012
Racist Michelle Obama tops poll for IL Senate seat in 2016
Could First Lady Michelle Obama go the route of Hillary Clinton?

It's only hypothetical this point, but a survey done by Public Policy Polling gives Mrs. Obama the lead over Sen. Mark Kirk 51 to 40 percent, should she choose to challenge Kirk in 2016 for an Illinois senate seat.
If Michelle Obama decided she wanted to follow the Hillary Clinton route once her husband leaves office in 2016 and go to the Senate, she'd have the upper hand on Mark Kirk. She leads him 51/40 in a hypothetical head to head. Kirk's approval numbers are ok with 34% of voters approving of him to 19% who disapprove. But those numbers are no match for the first lady, who's seen positively by 60% of voters to 33% with a negative one.
First Lady Michelle Obama has never indicated any interest in seeking political office.
Still, she's viewed positively by 6 in 10 voters in Illinois.
Kirk, who has been sidelined from Capitol Hill for nearly a year since suffering a debilitating stroke, has a 34 percent approval and 19 percent disapproval rating.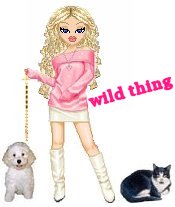 Wild Thing's comment...................
Wouldn't that be awesome to see her in the Senate and what she can do to keep the destruction of our country happening......NOT!
Posted by Wild Thing at December 7, 2012 02:55 AM
---
Comments
You know she's going to do all she can to one-up Hillary. She has a long way to go to top Hillary so look for her to make a run for the White House too.
Posted by: BobF at December 7, 2012 10:35 AM
---
...If Michelle Hussein Obama is elected to the Senate, will she be put in charge of what is served in the Senate cafeteria? She wants to tell all of us what to eat...
Posted by: Willy at December 10, 2012 10:32 AM
---