« CNN's John King: After Two Debates, Mitt Romney "Still has the Plus" – Video | Main | John Sununu on Sean Hannnity Show on Fox about Obama's Lie about Libya!! ( video) »
October 17, 2012
Debate Moderator Candy Crowley Admits after Debate that "Mitt Romney was Right in the Main" on Libya
Debate Moderator Candy Crowley Admits after the 2nd Presidential Debate that Mitt Romney was "Right in the Main" on Libya
Debate Moderator, CNN's Candy Crowley, has now said after the debate that Mitt Romney was actually "right in the main" on Libya. That's why she had no business interrupting him to defend Barack Obama during the debate. Being an advocate for one candidate – particularly when you get it wrong – is not the role of the moderator. In fact, it violates the most basic responsibility of a moderator to be impartial and fair to both parties.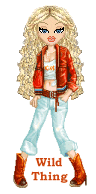 Wild Thing's comment.........

Candy made a huge mistake by what she did. It was a lie and it was unprofessional.
Posted by Wild Thing at October 17, 2012 02:47 AM
---