« Obama's "Uh" Moments in 2012′s First Presidential Debate – Video | Main | Al Gore Blames Obama's Debate Defeat on the "Altitude in Denver" – Video ~ LMAO Even Bob Beckel said Gore is Nuts! »
October 05, 2012
12,000 Romney/Ryan Supporters Attend Rally in Fishersville, VA. With NRA and Trace Adkins Endorse Romney!
Mitt Romney & Paul Ryan Campaign rally Mitt Romney and Paul Ryan at the Augusta Expoland in Fishersville, VA - October 4 2012
Trace Adkins tells crowd this is song he came to sing tonight at Romney/Ryan rally: "Tough times don't last, tough people do. It is going to take a couple of tough men... Paul Ryan and Mitt Romney are going to get the job done ". Adkins says he came here to perform "Tough People Do" — the song he debuted at the GOP convention.

.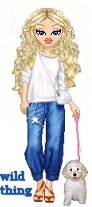 Wild Thing's comment.......
Love that Trace Adkins endorsed Romney and then also sang at the rally. He also introduced the NRA people.
The NRA said they waited till October to endorse Bush and also McCain during their presidential elections as well. I thought that was interesting that they always wait that long.
Posted by Wild Thing at October 5, 2012 02:47 AM
---