« Former NFL Player Burgess Owens Says Blacks Shouldn't Vote for Barack Obama (Video) | Main | Neil Armstrong American NASA Astronaut Passes Away at 82 »
August 26, 2012
2016 Obama's America Is Expected To Be Number One Film This Weekend

016 Obama's America went into wider release around America today and is opening right now in first place at the domestic box office .
That's quite a feat since the Rocky Mountain Pictures political documentary is still playing in only 1,090 North American theaters – or about 1/3 as many theaters as big-budget actioner The Expendables 2 (3,355 theaters).
But these political documentaries like faith-based films are frontloaded. The Stallone picture from Millenium/Lionsgate is still expected to end the weekend #1 and should top the box office tonight. And, based on matinee trends, 2016 Obama's America looks to gross $1.2M-$1.7M Friday for a $3.7M-$5.0M weekend.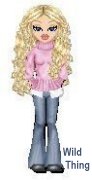 Wild Thing's comment..........
This is fantastic! I am thrilled at the response.
Posted by Wild Thing at August 26, 2012 02:45 AM
---