« Town Hall with Rick Perry and Sheriff Joe Arpaio (complete video) | Main | Limbaugh Letting Newt Know How Wrong Newt Was To Say.." the era of Reagan is over" »
November 30, 2011
SUPERMAN, Dean Cain Endorses Rick Perry

SUPERMAN Endorses Rick Perry
"I undoubtedly like Rick Perry," Cain said on Fox and Friends. "I like him a lot. I like his record on job creation."
The actor, best known for his role as Clark Kent/Superman in the 1990s TV series "Lois & Clark: The New Adventures of Superman," added that Perry is an "upstanding guy."
.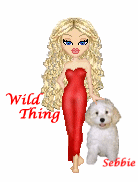 Wild Thing's comment........
Dean Cain has voted Republican for as long as I remember how him.
Posted by Wild Thing at November 30, 2011 03:47 AM
---