« Awesome Speech By President George W. Bush Spoke Yesterday At The Flight 93 Memorial in Pennsylvania | Main | Swiss Member of Parliament Has Had Enough! A Must See Video! We Need Leaders In America That Speak Like This! »
September 12, 2011
Awsesome NFL Tribute to 9/11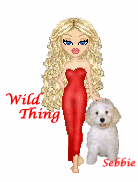 Wild Thing's comment.........
Jim Cornelison sings , he is fantastic.
This was really good, I hope you all got to see it. If not here it is for you to check it out.
Posted by Wild Thing at September 12, 2011 05:45 AM
---
Comments
At Arrowhead Stadium, home of the KC Chiefs, at the end of the singing of the National Anthem, instead of singing "home of the brave", they sing "home of the Chiefs". In honor of those who died on 9/11, some were trying to get the fans to forgo their traditional ending and sing "home of the brave". Only about half of the Chiefs fans sang the Anthem right; the other half sang "Chiefs". They deserved to have their team beaten all over the field yesterday by the Bills.
Posted by: BobF at September 12, 2011 07:36 AM
---
There was also a very stirring tribute at the Cubs-Mets baaseball game at Citi Field in New York City.
They replicated the pre game ceremony from 10 years before, which was an extremely moving tribute to those who gave their all.
They also interviewed a number of former Met players, who played in the first game following 9-11-01. Their responses were very moving also.
There are young people who were either too young or had not been born when that terrible tragedy occured. They need to be shown the movies and photos of the devistation on a regular basis, as do all of us, so that we truly "Never Forget".
Unlike the Nazia and the Japanese Armed forces, the perpetrators of this act are still out there.
Until we see fit to fight the War on Terror to win, there will always be a spectre of a similar tragedy happening.
Posted by: Sean at September 12, 2011 09:59 AM
---
Fantastic. That is the way to present The National Anthem. Taps was perfect and the football arena sized flag was awesome.
I was really worried that there might be a terrorist act at one of the sporting events. Thank God there were none.
Posted by: TomR, armed in Texas at September 12, 2011 12:41 PM
---
Message to Robert De Niro:
Let us not forget on that Tuesday morning ten years ago, 19 terrorists from the Islamist militant group al-Qaeda hijacked four American civilian passenger jets.
Posted by: Carlos at September 12, 2011 01:17 PM
---
i echo sean's sentiments the met-cubs tribute was truly a emotional moment. chrissy, i thnk that each of your readers have made outstanding comments and observations regarding yesterday's memorial events however i think tom said it best when he remarked about the possibility of terrorist acts yesterday "thank god there were none" amen to that brother !
Posted by: latitude38 at September 13, 2011 12:45 AM
---
Gosh I love your sharing and thank you for telling me about the other tributes and what was done at the other games. I wish I had seen all of them.
Especially my Chicago Cubs.
Posted by: Wild Thing at September 13, 2011 12:55 AM
---