« Remembering D-Day June 6, 1944 | Main | By Any Other Name Thy Name Is Weiner....Possibly Broke House Ethics Rules »
June 07, 2011
James Carville: 2012 Could Be 'Very rough' For Obama, Says Civil Unrest 'imminently possible'

Carville: 2012 could be 'very rough' for Obama, says civil unrest 'imminently possible'

Don Imus talking to James Carville by phone today where Carville said the long period of high unemployment America is experiencing is a "humanitarian crisis of the first order." Carville said that if unemployment continues at current levels into 2012, it will be a "very, very rough" election year for President Obama.
"Look, I don't think anybody — if 54,000 new jobs is the new standard, it's going to be a very, very rough 2012 for President Obama," Carville said. "But the three-month average was 160,000. If that is the case, then he will do OK. I can't tell you what will happen. But yes, if this, if this last jobs number is an indication of future job numbers, it's going to be very, very rough."
"It is going to be very difficult," Carville said. "But the country, if that is what we are doing, this is gruesome on people. This unemployment rate for this long is a humanitarian crisis of the first magnitude. This financial crisis, people have studied this by the way, they know that the things take this long to work their way through. The aftermath of these things — kind of an academic book that is dry entitled 'This Time is Different.' What it concluded is that it is not different this time. They studied it, the aftermath of the financial crisis. What we are going through is imminently predictable. But this is a terrible thing that has happened to people's lives. I think the president at one level understands that, you know. But he is limited in what he can do. So we'll just have to see. But it's going to be hard. If 54,000 jobs is the new norm — this is going to be very, very tough. Some people say it just might be one more thing. We don't know."

Carville even warned that "civil unrest" could be imminent:
"People, you know, if it continues, we're going to start to see civil unrest in this country. I hate to that, but I think it's imminently possible."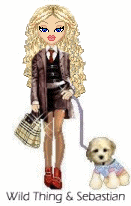 Wild Thing's comment........

This could be taken as a threat to easily-intimidated voters: Re-elect obama or the LEFT will riot.
Obama, needs to be removed from the White House asap and I personally don't give a damn how it's done.
If just one patriot in Congress started to investigate Hussein back to his supposed birth, he would be TOAST now along with his accomplices and those hiding the truth.
Posted by Wild Thing at June 7, 2011 03:45 AM
---
Comments
What a totally irresponsible thing to say.
There is a segment of our society that unfortunately feeds on stuff like this. They see it as, 'Carte Blanche", to act accordingly.
I am willing to predict right now, that if such actions do come about, it will be organizations like ACORN, THE SEIU, and other lefty groups that will be the instigators,
It all fits in so well with one of the Democratic Mantras, one that Mr. Carvelle knows so well, regarding how to get elected. INTIMIDATION.
Posted by: Sean at June 7, 2011 11:22 AM
---
Yes Sean, you can expect the SEIU toilet cleaners made up of mostly illegal aliens to start the crap and early.
Posted by: Eddie (Enemy of the State) at June 7, 2011 04:43 PM
---
Carville is a Political Merc. He lives Republican and has a Republican wife but he makes so much money as a Democratic Operative that he is not going to come over. But the Drilling embargo does have him PO'ed so we might see Carvilles wing of the party throw Obama under the bus. Keep an eye on serpant head, his will be the first move if that wing of the Party decides to throw Obama under the bus.
Posted by: Avitar at June 7, 2011 11:55 PM
---
Sean your right, good point.
Thank you Eddie and Avitar as well for your input.
Posted by: Wild Thing at June 8, 2011 03:21 AM
---