« Desperate Democrats Have To Make Big Deal Of Palin Eating Pizza With A Fork ~ LOL | Main | Sarah Palin's Bus Defaced With 'Media Whore' Sign »
June 02, 2011
You Can Thank Obama: Chief Economist Says "We're On the Verge of a Great, Great Depression"

Chief Economist Says "We're On the Verge of a Great, Great Depression"
Wall Street is having a hard time figuring out what to do now that the U.S. economy appears to be sputtering and yields are so low, Peter Yastrow, market strategist for Yastrow Origer, told CNBC.
"What we've got right now is almost near panic going on with money managers and people who are responsible for money," he said. "They can not find a yield and you just don't want to be putting your money into commodities or things that are punts that might work out or they might not depending on what happens with the economy.
"We need to find real yield and real returns on these assets. You see bad data, you see Treasurys rally, you see all bonds and all fixed-income rally and then the people who are betting against the U.S. economy start getting bearish on stocks. That's a huge mistake."
Stocks extended losses after the manufacturing fell below expectations in May and the private sector added only 38,000 jobs during the month.
"Interest rates are amazingly low and that, thanks to Ben Bernanke, is driving everything," Yastrow said. "We're on the verge of a great, great depression. The [Federal Reserve] knows it.
"We have many, many homeowners that are totally underwater here and cannot get out from under. The technology frontier is limited right now. We definitely have an innovation slowdown and the economy's gonna suffer."
.
Have NO fear, because Charles Rangel will solve the problem. ~ Wild Thing
Rangel on Spending: 'All We Have to Do' Is Tax More

"All I know is, whenever you have any type of a problem and the problem is one that you spend more than you are actually bringing in then you have to bring in more and spend less. It just makes so much sense, Judge, it's all we have to do," Congressman Charles Rangel (D-NY) told FOX Business this evening.
.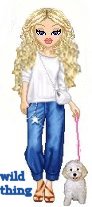 Wild Thing's comment.....
This whole thing is on Obama! He wants to bury America!!!
Posted by Wild Thing at June 2, 2011 04:50 AM
---
Comments
Great, Great Depression is that twice the FDR depression or the square of it? Or is it that since we never fully recovered from the first Great Depression we are just going to reinstate it?
That seems about Obama's speed there are things that never worked the first time but since we did try them first we are going to come back to them. The very definition of insanity.
Posted by: Avitar at June 2, 2011 12:42 PM
---
How bout we try first to get a real leader in the White House. This is demogoguery over raising the Debt ceiling. This is all this is about. The House dems are not buying this either. 89 voted with the Republicana NOT to raise the debt ceiling. It's over for obama.
Posted by: Mark at June 2, 2011 05:08 PM
---
FDR Times: "Pssst, hey buddy, can you spare a dime?"
Obamanomics: "Yo dude can yo gimme a few crib payments?.... Shizzle!"
Posted by: darthcrUSAderworldtour07 at June 2, 2011 06:36 PM
---
Avitar, LOL good one.
Mark, huge ditto to that. I can't wait to get him out of office.

Darth, hahaha that is what it is.
Posted by: Wild Thing at June 3, 2011 01:40 AM
---
Heck Chrissie, I'm looking forward to the funeral procession. I just love watchin those pretty horses.
Posted by: Eddie (Enemy of the State) at June 3, 2011 11:43 AM
---