« Obama's CIA Chief Leon Panetta Admits Waterboarding Aided In Results and Information on Osama bin Laden | Main | Sarah Palin: "Show the Photos As a Warning to Others Seeking America's Destruction" »
May 05, 2011
Oops! Sen. Brown Duped By Fake bin Laden Photo
Sen. Scott Brown fooled by picture of bin Laden corpse: MyFoxBOSTON.com
U.S. Sen. Scott Brown — who said earlier today he saw a picture of Osama bin Laden taken after the Sept. 11 mastermind was killed — fell victim to a fake photo of the al-Qaeda leader's death that made the rounds after U.S. forces shot him on Sunday.
"The photo that I saw and that a lot of other people saw is not authentic," Brown said in a statement.
A staffer added that the Wrentham Republican obtained the photo from what he believed to be "a reliable source." The staffer said Brown was briefed on the raid by Obama administration officials.
Two other Senate Republicans, Kelly Ayotte (R-N.H.) and Saxby Chambliss (R-Ga.) told reporters this morning they had viewed photos of bin Laden after he was killed. Brown, Ayotte and Chambliss serve on the Armed Services Committee.
But Ayotte and Chambliss have also backtracked. Ayotte put out a statement saying she doesn't know if the photo she saw was real. Chambliss told reporters there was "a misunderstanding" about the photo he claimed to have seen, adding "it was not an official photo."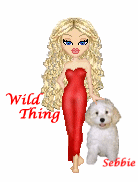 Wild Thing's comment....

LOL everything obama does has to be a lie or fake. RINO Scott Borwn needs to learn just how low obama would go to lie to the public on any topic.
I was thinking too about how John McCain spoke out so often against waterboarding. Remember how he said it was torture and should never be used. I guess that is why he is so silent now on how great it was of our troops to use waterboarding and how they DID get information because of it.

God bless our troops!!!!!
Posted by Wild Thing at May 5, 2011 04:45 AM
---
Comments
It got me also for a while. Until I heard that he took a double tap to the head.
Posted by: TomR, armed in Texas at May 5, 2011 04:09 PM
---
Good point, Chrissie, McCain sure has spoken out against Waterboarding, where is he now. Why is waterboarding ok, now and wasn't 2 years ago. Suddenly its a new watersport. Where is the witch Pelosi protesting Waterboarding and the rest of her lifeless group.
Posted by: Mark at May 5, 2011 04:45 PM
---
Tom, love how you put that....a double tap to the head. heh heh

Mark, good point, yes where is Pelosi.
Posted by: Wild Thing at May 6, 2011 12:07 AM
---