« Robert Gibbs Says Obama Not Going To Obey The Ruling By Federal Judge In Florida On Obamacare (Socialized Medicine) | Main | "Jack Wagon" RINO John McCain Says He Isn't Going to Support ANY GOP Candidates in 2012 »
February 08, 2011
Buffalo, New York " Moderate" Muslim Who Beheaded His Wife Guilty of 2nd Degree Murder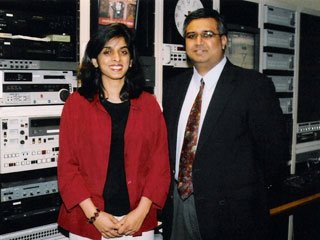 Hassan Trial: Hassan Guilty of 2nd Degree Murder
BUFFALO, NY ~ WGRZ.COM

The jury in the Muzzammil Hassan trial has reached a verdict.
Muzzammil Hassan is guilty of 2nd degree murder in the death of his wife, Aasiya Hassan.
The jury deliberated for a little over an hour before reaching their verdict.
The judge has scheduled Hassan's sentencing for March 9, 2011, where he faces a sentence of up to 25-years-to life behind bars.
Hassan was led away in handcuffs.
Erie County District Attorney Frank Sedita, Jr. called Hassan a "vicious murderer" during a press conference after the verdict.
The jury declined to speak to the media about the trial or their decision.
Earlier, Hassan delivered his closing arguments, followed by the prosecution.
"Ladies and gentlemen this is not a divorce case, this is a murder case," said Colleen Curtin Gable, prosecutor.
Jurors were told that Aasiya Hassan may have been conscious when the defendant started to behead her on February 12, 2009.
Curtin Gable started off strong telling the jury that Hassan wants them to believe that what he did was in self defense, "not a chance, not even close."
"There is absolutely no doubt that the defendant killed his wife intentionally," said the prosecutor. "He was carefully and deliberately planning to kill her."
The prosecutor told jurors Hassan was efficient and deliberate in killing his wife in just "thirty-seven seconds." While describing the murder, Curtin Gable described how Aasiya was stabbed in the head and from the mouth to her ear. "How is that self defense, stabbing an unarmed woman from behind," she asked jurors.
"He was in control," she told jurors. "Cool, calm, collected and calculating every step of the way."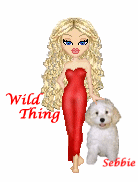 Wild Thing's comment.......
His life work: He "who ran a cable studio designed to promote understanding of Muslim culture.."
He lived his work; the way he killed his wife has furthered our understanding.
I posted about this guy before how he was a TV executive and his goal was to show how moderate muslims are and then he beheaded his wife because she wanted a divorce. It took almost two years for a guilty verdict to be delivered. What I do't get is why is the 2nd degree charge, he planned the whole thing and he knew what he was going to do. He should have been charged with first degree murder!
Posted by Wild Thing at February 8, 2011 04:47 AM
---
Comments
Sounds to me like he found a way to get on his own TV show - SICK!!
Posted by: jan at February 8, 2011 07:15 AM
---
Posted by: Eddie (Enemy of the State) at February 8, 2011 08:17 AM
---
Posted by: BobF at February 8, 2011 09:45 AM
---
I'm sure CAIR supports this muzzie. And NOW is silent.
Posted by: TomR, armed in Texas at February 8, 2011 10:54 AM
---
I'm sure this guy will make some big burly guy a nice "wife" in prison.
Posted by: BobF at February 8, 2011 11:30 AM
---
Yeah Bob. Just think, he will be bending over 5 times a day.
Posted by: TomR, armed in Texas at February 8, 2011 02:28 PM
---
TomR, I hadn't thought of that. You're right. hehe.
Posted by: Jim at February 8, 2011 04:27 PM
---
Jan, good way to put it.
Bob, haha he sure will. I wish someone had said that to him in the court room.

Thanks everyone so much.
Posted by: Wild Thing at February 8, 2011 06:05 PM
---