« Disgusting DEMOCRAT Rep. Steve Cohen (D-TN) Says GOP Like Goebbels, Nazis in Health Care Debate | Main | PC Gone Wild As CNN's John King Apologizes For Guest Using Word "Crosshairs" »
January 20, 2011
Two Bit Politican Hiding Behind a Badge Pima County Sheriff Clarence Dupnik

Dupnik acknowledged in a sit-down interview with Washington Post reporters Sari Horwitz and David Nakamura this week. He said talk show host Rush Limbaugh encouraged listeners to email the sheriff's office and "tell them what you think" and the department's computers nearly crashed after angry emails began flooding in.
As the Post's Peter Wallsten wrote last week Dupnik, 75, who has been the sheriff for three decades, is no stranger to controversy. He loudly opposed Arizona's strict new immigration laws, calling them "racist."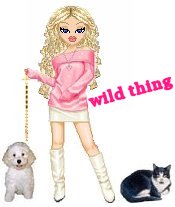 Wild Thing's comment......
LOL too funny. This Sheriff has real problems. He is using his office, his job as a political soap box. I never saw a Sheriff do that before.
I personally hope that there is an investigation on his entire department over him. His bias is very telling. I think there is a great chance there has been an obstruction of justice in the past, and it is the reason why this shooter was not investigated when he made his past threats.
Posted by Wild Thing at January 20, 2011 04:47 AM
---
Comments
Dupnik and the other Democrat hacks have basically set up the defense for Loughner.
This guy is a disgrace to law enforcement. Tucson is a crime ridden city overrun by illegals and the stupid people there keep reelecting Dupnik
Posted by: BobF at January 20, 2011 10:07 AM
---
I actually heard a MSM anchor describe Dupnik's county as "heavily right leaning". If that were the case, he wouldn't be there. More misinformation.
Posted by: Jim at January 20, 2011 12:25 PM
---
A cop Dirty Harry would hate and no get along with.
Posted by: Anonymouss at January 20, 2011 02:32 PM
---
Thanks everyone.
Jim thanks for that information. I agree that is a total lie or big time misinformation they are giving out.
Posted by: Wild Thing at January 21, 2011 12:25 AM
---