« Obama's Message to America: The Era of Big Government is Back, Now Help Me Pay For It...By Sarah Palin | Main | Hannity: Obama Gives Shout Outs to Two Commie Regimes in SOTU »
January 27, 2011
Rep. Paul Broun (R. Ga.) on Twitter Spoke The TRUTH About Obama During Obama's SOTU Address

CLICK HERE for Excellent VIDEO of GOP Rep. Says Obama "Believes in Socialism"

Rep. Paul Broun (R-Ga.), also a physician, spoke with CBS News' Jill Jackson about why he tweeted after President Obama's State of the Union that he "believes in Socialism". Broun notes that the President's first two years in office have been an "abject failure".
As President Obama was delivering his State of the Union Address last night Rep. Paul Broun M.D. was delivering his response via Twitter.

GOP Rep. Paul Broun (Ga.) rebuked President Obama using perhaps the sharpest language among his Republican colleagues following the State of the Union address Tuesday night.
Broun took to Twitter during the address, accusing the president of believing in socialism. Obama touched on several economic themes during his address, emphasizing the need for the U.S. to be competitive in the global marketplace.
"Mr. President, you don't believe in the Constitution. You believe in socialism," the tweet reads…

…The atmosphere on the House floor during the address was a bit more subdued than in recent years and dozens of members from both parties sat together rather than in the traditional partisan seating arrangement.
Like other members, Broun live-tweeted the address, posting 40 times during the speech that lasted over an hour.
"Freezing spending at record high levels is not making tough decisions," he also tweeted.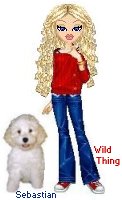 Wild Thing's comment........

Truth is always good. Thank you, Dr. Broun.

Bravo! Speaking the truth isn't uncivil or vitriolic. He is telling it like it is. So are they going to go after him now—he is this years "You Lie Joe Wilson"
Posted by Wild Thing at January 27, 2011 05:48 AM
---
Comments
He's a physician from Athens, Georgia and now represents in Congress Georgia's 10th of Northeast Georgia.
Paul Broun, M.D. is solid and very good. Another great example of an American coming forward to oppose this administration in Washington.

Posted by: Carlos at January 27, 2011 08:45 AM
---
Couldn't get the You Tube video to play.
Glad this Repub. was so straightforward with his criticism of our Marxist president. I bet Dr Broun wasn't sitting and holding hands with a Democrat "date".
Posted by: TomR,armed in Texas at January 27, 2011 09:05 AM
---
TomR,
Here's five minutes (worth your time) of the good doctor from Georgia speaking from the U.S. Capitol:
Posted by: Carlos at January 27, 2011 04:14 PM
---
Carlos thanks so much for the information about him. I didn't know that much about him before.

Tom, I am sorry about the video, not sure what happened. Thanks for letting me know.
Posted by: Wild Thing at January 28, 2011 03:51 AM
---