« The Touch Table | Main | Tucson Tea Party Leader Threatened At ABC Taping, Democrat Eric Fuller In Audience Screams: 'Trent Humphries You're Dead!' »
January 16, 2011
Control Freak Dictator Obama Eyeing Internet ID for Americans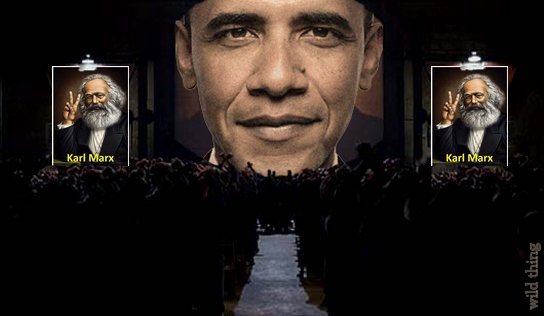 Big brother might be just around the corner. Secretary of Commerce Gary Loche announced on January 7 plans for a National ID Card for the internet.
Their plan is straightforward. Instead of logging onto Facebook or one's bank using separate passwords established with each individual company or website, the White House will take the lead in developing what it calls an "identity ecosystem" that will centralize personal information and credentials. This government-approved system would issue a smart card or similar device that would confirm an individual's identity when making online credit-card purchases, accessing electronic health care records, posting "anonymous" blog entries or even logging onto one's own home computer, according to administration documents.
Officials insist this would be a voluntary program and deliver significant benefits to the public.

.

Obama Planning To Give Commerce Department Authority To Create Internet ID for Americans
Obama is planning to hand the U.S. Commerce Department authority over a forthcoming cybersecurity effort to create an Internet ID for Americans, a White House official said here today.
It's "the absolute perfect spot in the U.S. government" to centralize efforts toward creating an "identity ecosystem" for the Internet, White House Cybersecurity Coordinator Howard Schmidt said.

That news, first reported by CNET, effectively pushes the department to the forefront of the issue, beating out other potential candidates including the National Security Agency and the Department of Homeland Security. The move also is likely to please privacy and civil liberties groups that have raised concerns in the past over the dual roles of police and intelligence agencies.
The announcement came at an event today at the Stanford Institute for Economic Policy Research, where U.S. Commerce Secretary Gary Locke and Schmidt spoke.
The Obama administration is currently drafting what it's calling the National Strategy for Trusted Identities in Cyberspace, which Locke said will be released by the president in the next few months. (An early version was publicly released last summer.)
"We are not talking about a national ID card," Locke said at the Stanford event. "We are not talking about a government-controlled system. What we are talking about is enhancing online security and privacy and reducing and perhaps even eliminating the need to memorize a dozen passwords, through creation and use of more trusted digital identities."

The Commerce Department will be setting up a national program office to work on this project, Locke said.

.

Obama & Soros Want To Know Who YOU Are!

Barack Hussein Obama Regime is going to create a system whereby they can identify any Internet user, in the physical world, without having to trace anything more complex than that user's entry in the Internet ID database. Now bear in mind that you have a code with identifies you attached to everything you do now, so ... if any federal agency really wanted to connect you with your Internet activity they could. It's just that some people out there have found a way to mask this code and make it appear as if it were someone else.
So ... what's really behind this? A method of catching the criminals who are daily scamming us, or predators who stalk our children? A way to tell if something is connected to a people Obama says we are not at war with?
Sounds like an existential threat to anybody who has dared to exercise their 2nd Amendment Rights, or to criticize the Obama Regime, especially when one assumes they have the capability to cross-reference gun registration and Internet email/profile databases, also including medical and service records, auto registration, your address, and who you frequently associate with.
What on earth could they possibly want this for? What use could they put this to that the left wouldn't have been braying about had Bush attempted the same thing? And why should Americans be subject to such a ridiculous, unprecedented infringement by the FEDERAL GOVERNMENT on their right to privacy? Even King George never snooped on the American colonists like Obama, Soros, & Co. are doing to us ALREADY! This ridiculous extension of their UN Constitutional capabilities, once live and in use, is a change of the status quo. It's time to get Congress to de-fund and criminalize any such thing!
This will cause a serious chilling effect upon free speech all across America. No good can come of this that is worth the destruction of personal liberties which will inevitably happen. This should be opposed by anybody who opposes big government. Hopefully enough Americans out there prefer their privacy to speak out about this. Let's hope Congress has the courage to stand up to the Obama Regime on this; if they don't, we're in an even worse situation. As it is, it's time to again Call your Representative & Senators, and to TURN TO GOD AND BE SAVED! because the next thing will be to ask you to have an RFID chip planted beneath your skin on your right hand or forehead.

.


From The White House Blog:

The National Strategy for Trusted Identities in Cyberspace
.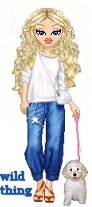 Wild Thing's comment........
We're still trying to ID Obama!!!

So they will keep track of who buys what as well as who says what?!?!? Don't suppose anyone cares to ask if this is constitutional?!?!?! Bloggers, forums, news sites too.
Might as well call it your permit for "free speech."
Obama has unmitigated gall.
It's truly ugly to see one's government becoming a force in one's life and suddenly feeling it as a threat. Or perhaps realizing that it regards us as threats. For what? Ridiculing Obama? Telling the truth about his agenda.
More government surveillance. Obama's Orwellian agenda.
"Officials insist this would be a voluntary program and deliver significant benefits to the public. "
And we know this is a lie! It will be forced on all of us.
They will learn they are going to be dealing with people who managed to get along without all the new fan-dangled technology we have available today. WE DID IT BEFORE and WE CAN DO IT AGAIN!!!
Would we like to go without the convenience of paying bills , ordering with credit/debit cards, banking etc., all online? NO, but we could get used to it.

....Thank you Mark for sending this to me.

Mark
3rd Mar.Div. 1st Battalion 9th Marine Regiment
1/9 Marines aka The Walking Dead
VN 66-67


Posted by Wild Thing at January 16, 2011 06:50 AM
---
Comments
Americans better wake up fast before what freedoms and liberties we have left are all gone.
Posted by: BobF at January 16, 2011 09:50 AM
---
I wonder if Obama will ask AlGore to sit in on the planning sessions. After all he invented the Internet, didn't he?
On a more serious vein, the Government already has the ability to track our activities whether it be through the Internet or the records of our credit card purchases. Those little discount cards you get at the Supermarket are an excellent example.
Posted by: Sean at January 16, 2011 10:44 AM
---
We are moving too rapidly into an Orwellian age. I love the new technology that provides us with convienences and makes life easier. But, I hate the fact that so much of it can be bastardized by a non-benevolent govt. to pry into our privacy. Right now we have a Marxist as president and I trust nothing from obama and his group of socialists.
Posted by: TomR,armed in Texas at January 16, 2011 12:31 PM
---
Posted by: Mark at January 16, 2011 12:39 PM
---
The mark of the Beast! (Too damn close to that prohecy, actually.)
Posted by: Anonymous at January 16, 2011 07:32 PM
---
Wild Thing would love to visit Karl Marx's house along the Mosel River in Trier West Germany while sipping Spatlese white wine, ja vol? Back then in the 80's Reagan was our Commander In Chief and THE WALL was still up...
Posted by: darthcrUSAderworldtour07 at January 16, 2011 09:29 PM
---
Thank you so much all of you. Awesome input!!!

Darth, LOL no way. haha I could care less about seeing Marx's house. haha
Posted by: Wild Thing at January 17, 2011 02:36 AM
---