« BREAKING : CBO Says Repealing ObamaCare (socialized medicine) Would Reduce Net Spending by $540 Billion | Main | US Rep. Gabrielle Giffords of AZ. Shot In Head and Others Shot »
January 08, 2011
House Takes First Step Toward Health Care (socialized medicine) Repeal In 236-181 Vote

Cantor: Despite claims of reducing deficits and saving taxpayer dollars, the new law is riddled with budget gimmicks that double count savings, offset 6 years of benefits with 10 years of tax increases and rely on cuts to Medicare and tax increases to fund the new entitlement.
On the debt: "Our surging debt burden hangs over the economy like a dark cloud waiting to unleash a storm of inflation, higher taxes and higher borrowing costs upon businesses and families"
.

House takes first step toward health care repeal
The language:
"Providing for consideration of H.R. 2, to repeal the job-killing health care law and health care-related provisions in the Health Care and Education Reconciliation Act of 2010; and providing for consideration of H.Res. 9, instructing certain committees to report legislation replacing the job-killing health care law"

Confronting President Obama, the new Republican-led House took a first step Friday toward a symbolic vote to repeal his landmark health care overhaul law, which would provide coverage to more than 30 million Americans without health insurance.
But the 236-181 largely party-line vote is unlikely to amount to more than a political message, since Democrats who still run the Senate have promised to block efforts to scrap the law and Obama has veto power.

Both sides are preparing for a standoff. They will probably take the big issues in the health care debate back to the voters in 2012, when Obama is expected to run for re-election and the House and Senate are up for grabs again.

The House action set the rules for a debate next week that will culminate in a simple for-or-against vote on repeal, scheduled for Wednesday.
"Today we are taking the first step in fulfilling a key promise to the American people," said Rep. David Dreier, a Republican who led his party's side in the debate. "We are setting in motion a process to repeal President Obama's job-killing health care bill and replace it with real solutions."

.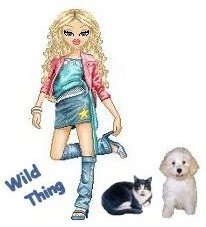 Wild Thing's comment........
Yes, yess, yesss....... another good start.
In 2010, the Democrats passed ObamaCare by a 7 vote margin. In 2011, the Republicans passed the bill to repeal ObamaCare with a 55 vote margin.

Here are the ROLL Call votes.

Notice how the MSM article is describing the repeal vote as "party line." But when the Democrats controlled the House, there was no such reference.
Posted by Wild Thing at January 8, 2011 05:55 AM
---
Comments
Those nine Republicans who voted "present" or didn't vote need to be targeted next election.
Posted by: BobF at January 8, 2011 07:57 AM
---
Thats for sure BobF.
This is a start. They have their work cut out for them in this congress, I don't envy their task at all.
Posted by: Mark at January 8, 2011 12:39 PM
---
I had to check...Ok my Congressman voted yes for repeal. Tom Marino, all he needs now is Duper and Clayton for wide outs.
Posted by: Mark at January 8, 2011 05:46 PM
---
Bob, I agree, this is the best thing to do. It works so great that way, and we will see to how they vote on other things.
Posted by: Wild Thing at January 8, 2011 06:20 PM
---
Mark, yes I can see a lot of attacks coming from the left on everything the Republicans want to do. Good idea about checking who voted and how they voted.
Posted by: Wild Thing at January 8, 2011 06:23 PM
---