« Obama Campaigns At Memorial Service Passes Out T-Shits " "Together we Thrive" | Main | Examining Black Loyalty to Democrats »
January 14, 2011
DEMOCRAT Vice President Joe Biden: One more GOP budget gripe and "I am going to strangle them"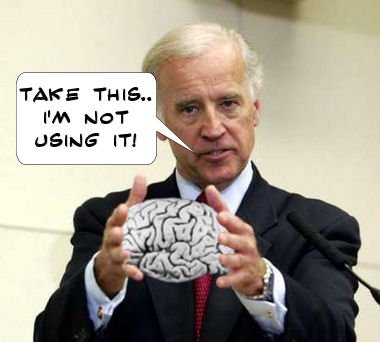 Biden: One more GOP budget gripe and 'I am going to strangle them'
Vice President Biden jokingly expressed his frustration toward Republicans on Tuesday, accusing them of having insincere concerns about the budget deficit.
Biden jokingly said that GOP protests about the need for a balanced budget made him want to strangle them, which the vice president quickly clarified was a figure of speech.
"If I hear one more Republican tell me about balancing the budget, I am going to strangle them," Biden said at a fundraiser in Minnesota, according to a pool report. "To the press, that's a figure of speech."

Obama and other members of the administration have ridiculed Republicans as trying to have it both ways on budget issues. For all the GOP's complaints about the ballooning deficit over the past 20 months, Democrats charge, their plan to extend all tax cuts for top earners would add hundreds of billions to the debt.
"These guys have absolutely no credibility, no credibility on debt," Biden said.

But Republicans argue that the administration has been reckless in its handling of the economy, pointing foremost to the administration's $787 billion stimulus plan, which Republicans assert has not created jobs at a massive cost to taxpayers.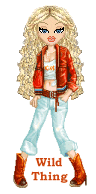 Wild Thing's comment.......
Hello Biden, your democrats never presented a budget that I know of, so maybe you need to shut up and listen to what the Republicans have in mind.
If a Republican said that about strangle you can bet it would be huge with the MSM. The democrats KNOW the media will let them off the hook .

Posted by Wild Thing at January 14, 2011 04:40 AM
---
Comments
Amoral sons of bitches!!!
Posted by: Jack at January 14, 2011 08:49 AM
---
The next serial killer that goes around strangling people will be blamed on Slow Joe's comment right? I didn't think so, hypocrites.
Posted by: MrHappy at January 14, 2011 11:15 AM
---
Joe the gaffe Biden. I love it when he opens his pie hole. I guess that's why the MSM gives him so little attention. His utterances embarass liberals.
Posted by: TomR,armed in Texas at January 14, 2011 11:37 AM
---
Good input, I agree.

The media really does leave him alone big time.
Posted by: Wild Thing at January 14, 2011 11:56 PM
---