« Judge Will Let DOJ Suit Against Arizona Proceed | Main | Chilean Miners Rescue and Their Awesome President Sebastián Piñera »
October 13, 2010
Severed Head of Official Investigating Murdered American Jet-Skier Delivered to Mexican Military Army Base
Severed Head of Official Investigating Murdered American Jet-Skier Delivered to Mexican Military – In a Suitcase

Mexican authorities confirm beheading of lead investigator in Hartley disappearance

The head of the cop investigating the murder of missing American jet-skier David Michael Hartley was delivered to the Mexican military. The head was delivered in a suitcase.
The severed head of a Mexican investigator involved in the Falcon Reservoir case was delivered to the Mexican army today, according to state Rep. Aaron Peña, D-Edinburg.
Peña reported via Twitter that he had confirmed the information with Zapata County Sheriff Sigifredo Gonzalez, whose office is heading the U.S. investigation into the Sept. 30 disappearance of David Michael Hartley.
The 30-year-old McAllen man is widely believed dead after what his wife, Tiffany Young-Hartley, has described as an attack by cartel "pirates" on the Mexican side of the binational waterway.
She has said three boats of gunmen opened fire on them as they were riding personal watercraft, fatally shooting her husband in the head.
In a media blitz that has brought widespread attention to the case, Young-Hartley, 29, has appeared on all the major TV networks and cable news outlets over the past week, presenting a harrowing account of being forced to flee for her life to the U.S. shore of the lake after she tried in vain to get her husband's limp body onto her SeaDoo watercraft.
.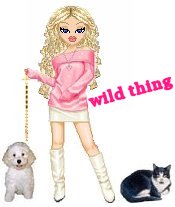 Wild Thing's comment.......
It will take a situation where someone "important" ends up dead before any of the Washington D.C. types do something effective about the border.

Posted by Wild Thing at October 13, 2010 02:50 AM
---
Comments
Those speedboats are probably used primarily to run drugs across the lake. A lot of this problem would be moot if it wasn't for a large number of sorry-assed American dope heads. They just have to escape the realities of life encased in drug comas. And a naturally corrupt Mexico has plenty of banditos ready to cash in on the lucrative drug smuggling trade.
Posted by: TomR, armed in Texas at October 13, 2010 09:21 AM
---
Important people in Mexico are already being murdered daily. This crap is already making its way across the border. Sheriff's in Arizona are already being threatened. Places in the US are already unsafe because of these drug cartels and runners. It's only a matter of time before the war taking place in Mexico erupts in our border states.
Posted by: BobF at October 13, 2010 10:37 AM
---
This whole situation has been a SNAFU, from the very beginning.
There are so many varied accounts, that it is hard to determine which is the truth.
The fact that an investigator is murdered and decapitated is a very serious issue here. It notes not only the arrogance of the Cartels but the fact that they fear no law or law enforcement agency.
These same cartels are rapidly making inroads into American territory, in Arizona, Texas and othe Border States. They are also showing the same arrogance and lack of fear.
Yet our Government and our Judges are more concerned with the Civil Rights angle than they are about stopping this Invasion!
Posted by: Sean at October 13, 2010 12:14 PM
---
And nary a peep out of the Kenyan misfit. No comment an American was murdered and he cant find the guts to say anything.
Barak hussein obama is a dirty no good sone of a bitch, just the scum of the earth.
Posted by: Mark at October 13, 2010 02:29 PM
---
Thank you everyone, great input and information.
I agree too about the arrogance of the Cartels. The don't see Obama representing Americans getting ticked...nothing. That adds to their arrogance....for the next time too.
Posted by: Wild Thing at October 13, 2010 07:31 PM
---