« Welcome Home - Vietnam Veterans | Main | Comparisons Between Lincoln and Barack Hussein Obama »
October 01, 2010
Medal of Honor Recipient's Family Turned Away at White House

Veteran's family denied WH tour because of shorts
SPOKANE, Wash.
The White House apologized Thursday for turning the family of a Medal of Honor recipient away from an exclusive tour last week because the late veteran's 10-year-old grandson was wearing shorts.
Vernon Baker, the last surviving black Medal of Honor winner from World War II, was buried Friday at Arlington National Cemetery after dying in July from complications of brain cancer at age 90. He belatedly received the military's top award from President Bill Clinton in 1997, after historians concluded he'd been wrongly denied because of his race.
On Saturday, his widow and grandson went to the White House for a special tour of the West Wing, which includes the Oval Office and rooms that are in use.
The staffer who was to lead the family wasn't sure whether 10-year-old Vernon Pawlik's attire — shorts and a T-shirt bearing a picture of the boy's grandfather — was considered appropriate, officials said. Another winner of the military's top award, Thomas Norris, also was turned away because he was not previously cleared for the tour.
"This is an unfortunate misunderstanding," White House spokesman Adam Abrams said Thursday. "We would have loved to have hosted 10-year-old Vernon and his family at the White House and we have reached out to the Baker family and Lt. Norris to communicate our deep regret and invite them back to the White House."
A message left at the home of Baker's widow, Heidy, who was also on the tour, was not immediately returned.
In 1945, Baker rallied black troops after their white commander deserted and they captured a German stronghold in Italy, taking out three machine gun nests, two bunkers and an observation post. But he did not receive his award for more than half a century, and no black soldiers received the Medal of Honor, the nation's highest award for battlefield valor, during that era. An Army study initiated in the early 1990s concluded Baker and several other men had been denied the award because of racism.
Six other black World War II veterans received medals posthumously at a 1997 White House ceremony where Baker got his medal.
Baker had lived since the 1980s in a valley near St. Maries, Idaho, about 50 miles east of Spokane, Wash.
The office of Sen. Mike Crapo, R-Idaho, is working with the Baker family to help them return to the White House, said press secretary Susan Wheeler.
"The senator was upset by the news," Wheeler said. "We want to make sure they are comfortable."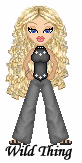 Wild Thing's comment........
The family should be brought back to DC and get a personal tour of the WH.This is disgraceful. And then the family should made a LOUD announcement - NO THANKS! We'll wait until 2013 when an AMERICAN WHO LOVES THIS COUNTRY occupies THE PEOPLE'S HOUSE .

I've also read that this family is not at all well-off and that they were able to travel to the burial at Arlington because of the kindness of friends and neighbors collecting money for their expenses. Not only that, but their house was re-roofed for them by those friends and neighbors.
Shorts and a tee shirt might not be "ideal" attire for the visit, but my gosh the boy's tee was worn to honor his grandfather. They couldn't see what was happening ??? And they had to know this family was not well off.

And one more thing, remember back last year how Obama and Michelle had a skateboarder in the White House, skate boarding down the hallways. sheesh. And then not to allow this sweet 10 year old in for such a special occasion, this is just horrible.
Posted by Wild Thing at October 1, 2010 03:55 AM
---
Comments
We have communists working in and around the White House, in cabinet meetings, working on classified documents. We have a domestic terrorist who has killed Police Officers, blown up the pentagon and other attacks allowed into the White house unescorted.
Real Americans are denied access.
Posted by: Mark at October 1, 2010 07:56 AM
---
White House work attire has gone from suits to casual attire and they're denying a 10 year old boy access because he was wearing shorts? Michelle Obama herself made the statement that some weekly party guests have destroyed White House property belonging to the Citizens of the US.
Also, nobody wins the Medal of Honor. It's not something you compete for like medals in a sporting event. The Medal of Honor is awarded to those who go beyond and above the call of duty.
Posted by: BobF at October 1, 2010 09:40 AM
---
obama is seldom seen with a tie and jacket. He is see in shirt sleeves. Of course, there is also that picture of him with his damn feet up on our desk. Michelle dresses like a WalMart shopper. Everything about the obamas is unpresidential and low life.
Posted by: TomR,armed in Texas at October 1, 2010 10:06 AM
---
Thank you everyone so much.
Posted by: Wild Thing at October 2, 2010 03:25 AM
---