« Janet Napolitano Ib Greta's Show Last Night...... " We Can't seal the border" | Main | Barack Obama: " My name's not on the ballot, but my agenda is " »
October 27, 2010
Court Overturns Arizona's Proof Of Citizenship Requirement For Voter Registration
This video is from 2009 when Lou Dobbs was still at CNN. He has been so awesome at informing all of us about the illegal situation and what is happening. I miss his show. It is so good to see this video even if it is from 2009 it is STILL happening right now and Obama wants Amnesty big time. ~ Wild Thing

.
Pueblo Politics: Court overturns Arizona's proof of citizenship requirement for voter registration
The Ninth Circuit Court of Appeals has overturned Arizona's requirement that people show proof of citizenship to register to vote.

The split decision by a three-judge panel determined that the requirement to show proof of citizenship — passed by voters in 2004 — is not consistent with the National Voter Registration Act.

Associate Justice Sandra Day O'Connor, temporarily sitting by designation, and Circuit Judge Sandra Ikuta, with chief judge Alex Kozinski dissenting, said Prop. 200 creates an additional hurdle, while the national act is intended to reduce "state-imposed obstacles" to registration.

The majority noted that Congress was well aware of the problem of voter fraud when it passed the voter act, and built in sufficient protections, including applying perjury penalties to applicants who lie about their eligibilty.
The court determined Arizona's polling place photo identification requirement, however, is a minimal burden and does not violate the Equal Protection Clause in the 14th Amendment.
Attorney General Terry Goddard's office is still reviewing the decision and was unavailable for comment.
Secretary of State Ken Bennett said he does not anticipate that the ruling will make any difference in voting next week, since it wasn't in place when registration closed Oct. 4.
Bennett said the state plans to appeal the ruling, adding he disagrees the documentation sets up a barrier for registration. "I think it's an outrage and a slap in the face of Arizonans who are concerned about the integrity of elections," he said.

.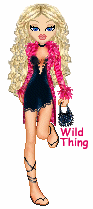 Wild Thing's comment........

The split decision by a three-judge panel determined that the requirement to show proof of citizenship — passed by voters in 2004 — is not consistent with the National Voter Registration Act.
Good grief, could the decision be more transparently timed? These people have no shame.
Overturning a law passed by voters in a sovereign state is a clear violation of the Tenth Amendment!
So much for of the people - for the people - by the people!!! This overturning things that are voted in by majority votes and all has been happening a lot just as we see more and more liberal agenda's being passed. They go hand in hand. Then top it off with PC and good bye freedom of speech to speak out or speak the truth.
I wonder what would happen if AZ just told them to stick the decision and continued requiring proof?
Our government refuses to protect our legal, political and territorial sovereignty. We no longer have a border and the franchise has been given to foreign criminals.
Seriously, what is the point of government if it can't do its most basic duty? Why do we even have a military fighting abroad when our most egregious and evil enemies are our own people?
In any other time or place, these liberals would have been shot or hung for treason.

....Thank you Mark for sending this to me.
Mark
3rd Mar.Div. 1st Battalion 9th Marine Regiment
1/9 Marines aka The Walking Dead
VN 66-67


Posted by Wild Thing at October 27, 2010 03:45 AM
---
Comments
This is the same Circuit Court that over turned California's Prop. 187, a few years ago.
Prop. 187 was passed with an almost 70-30% margin by the voters. It was about allowing Illegals to have access to welfare among other things, as I recall.
The Democrats point of view is that the Constitution is a "Living Document". Hence they appoint Activist Judges, knowing that they will Legislate from the bench. Obama's appointment of Kagan and Sotomayor, is a classic example.
Separation of Powers, anyone?
Posted by: Sean at October 27, 2010 10:35 AM
---
Pretty soon we will be letting non citizens vote in their own countries in our elections.
Posted by: TomR, armed in Texas at October 27, 2010 11:32 AM
---
Sean, thank you so much for telling me that. I had forgotten the name of the Judge. We lived in Malibu back then and had voted for Prop 187, I was so shocked when it was overturned.
Tom, the way it is going that could be next. sheesh amazing how things are happening.
Posted by: Wild Thing at October 28, 2010 12:10 AM
---