« Former UN Ambassador John Bolton Won't Rule Out 2012 Run for President | Main | Double Standard Democrats Want To Ban Conservatives "Young Gun" Book Promotion »
September 05, 2010
States Join Legal Brief Supporting Ariz. Immigration Law as Donations Roll Into Gov. Brewer's Defense Fund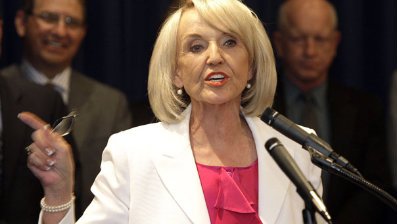 States Join Legal Brief Supporting Ariz. Immigration Law as Donations Roll Into Gov. Brewer's Defense Fund
PHOENIX

Nearly a dozen states have filed a legal brief in support of Arizona's controversial immigration law.
A"friend of the court" brief filed with the San Francisco-based 9th U.S. Circuit Court of Appeals on Friday argues that a federal judge was wrong to block implementation of key provisions of the law.
The brief submitted by Michigan Attorney General Michael Cox argues that the judge used the wrong legal standard to rule on the U.S. Justice Department's request for a preliminary injunction.
It also says the judge erred in ruling that the law interferes with the executive branch's immigration enforcement priorities.
Alabama, Florida, Idaho, Louisiana, Nebraska, Pennsylvania, South Carolina, South Dakota, Texas and Virginia joined in the filing.
In addition to the legal brief, a Wyoming man has given more than $1.5 million to help defend Arizona's controversial immigration enforcement measure in court, Gov. Jan Brewer's office said Thursday.
The contribution from Timothy Mellon of Saratoga is the largest to Brewer's defense fund, which has amassed more than $3.6 million from 41,000 donors nationwide. Mellon could not immediately be reached for comment.
The latest legal bills released Thursday show Brewer's office has spent more than $440,000 for the first two months of defending the law.
The bills, obtained through a public records request by The Associated Press, are for work performed through June by Phoenix law firm Snell & Wilmer. They do not cover July hearings in federal court before a judge Susan Bolton temporarily blocked enforcement of the law's most controversial provisions.
Brewer has appealed Bolton's order to the 9th U.S. Circuit Court of Appeals.
Her office is defending the state against seven lawsuits challenging Arizona's law, including cases filed by the U.S. Justice of Department, civil rights groups and two police officers.
Bolton has dismissed two of the cases.
"The fees incurred have been, and will continue to be, sizeable," Brewer spokesman Paul Senseman said, noting there have been more than 900 legal filings totaling more than 12,000 pages.
Arizona's law would generally require officers enforcing other measures to check the immigration status of people they suspect are illegal immigrants.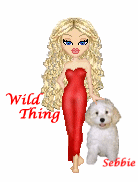 Wild Thing's comment........
Good news and I hope more join in to support AZ. They all should!!!!

....Thank you Mark for sending this to me.

Mark
3rd Mar.Div. 1st Battalion 9th Marine Regiment
1/9 Marines aka The Walking Dead
VN 66-67


Posted by Wild Thing at September 5, 2010 05:50 AM
---
Comments
This damned Federal lawsuit is at least a costly nusiance suit. At worst it will be successful in keeping Arizona from protecting it's borders. Of course, the obama royal house of Marxists has no intention of protecting that border.
Posted by: TomR, armed in Texas at September 5, 2010 10:59 AM
---
Yes this suit is expensive, and our Tax Dollars are paying for it.That fact alone makes my blood boil.
This Administration has consistenly gone out of their way to alienate the American people, on so many issues. They have abused their power time and again, and will continue to do so, if the November Election does not stop them.
Even if the results in November are against them, there is the "Lame Duck" time between then and January, when a lot of destructive moves can and will be made. You can count on it.
Posted by: Sean at September 5, 2010 11:15 AM
---
Wow, the Attorney General from Michigan? he must be the only Christian in the state. Michigan the magic carpet state, home of Dearbornistan, this is unbelievable.
Posted by: Mark at September 5, 2010 09:27 PM
---